Triathlete 4x4: Kahn Jeep Wrangler Sahara Chelsea Truck Company CJ300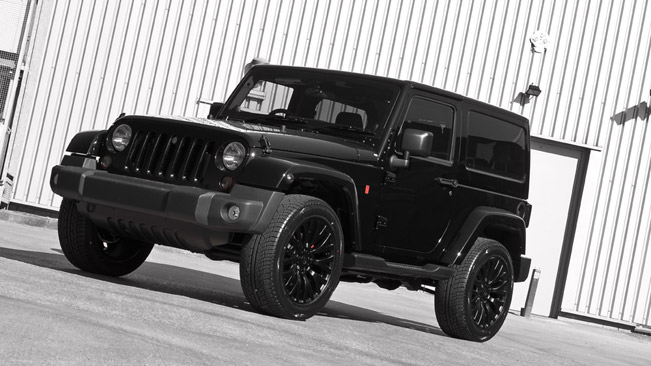 The second project which A. Kahn Design has prepared for us today is the Kahn Jeep Wrangler Sahara 2.8 Diesel Chelsea Truck Company CJ300 which is said to be the ultimate athlete's car. Let's see why that is so.
First of all, the Wrangler is considered one of the most iconic vehicles ever built. Bud secondly, and more importantly, the Jeep Wrangler is practically designed to be customized. In addition, the vehicle has iconic contour and split level targa roof, which is very attractive to those who like to enjoy weekends outside the urban area.
To go further into details, in terms of exterior enhancements the tuners at A. Kahn Design have added to this project the following elements: Kahn touch includes brake calipers, colour coded side rear panels, door handles, body colour door mirrors, fuel filler cap, smoked headlamps, horizontal LED daytime running lights, door entry sill plates in stainless steel, military smoked headlamps and side repeaters, privacy tinted glass, rear sections and rear wheel.
Furthermore, the new front grille of this Jeep is manufactured with the help of the latest impact resistant technology, which delivers to it luxurious stance and imposing looks. What is more, Kahn's cross hair exhausts are also included here ad are made of stainless steel to reflect an attraction to a pluto-matic lifestyle.
Going inside the Wrangler, one sees diamond stitched interior decided in red and black and made of the finest leather. Additionally, the interior is easy to wash and doesn't absorb too much odor or event grime.
At last, to put this perfection onto the road, the designers adorned the Jeep with Kahn RS wheels which in this project were chosen in the size 9 x 20" in smoked black color.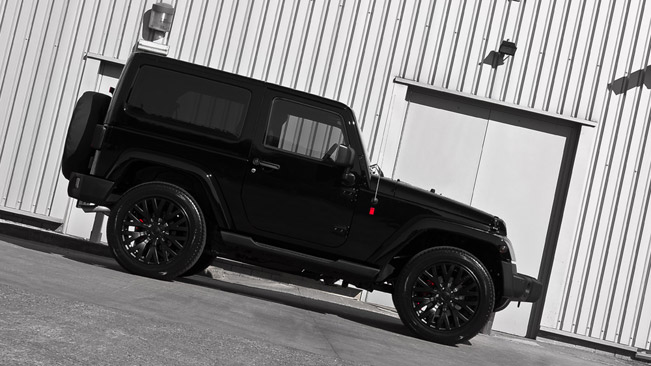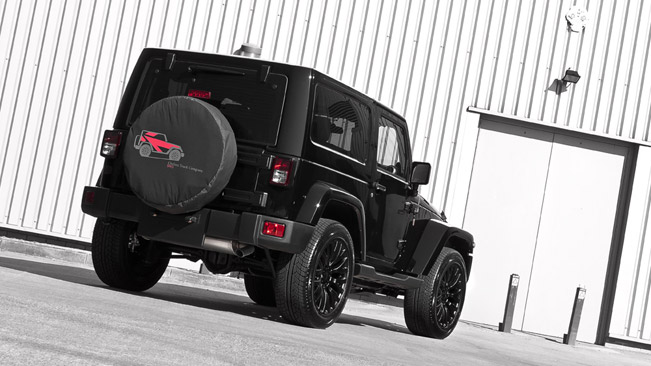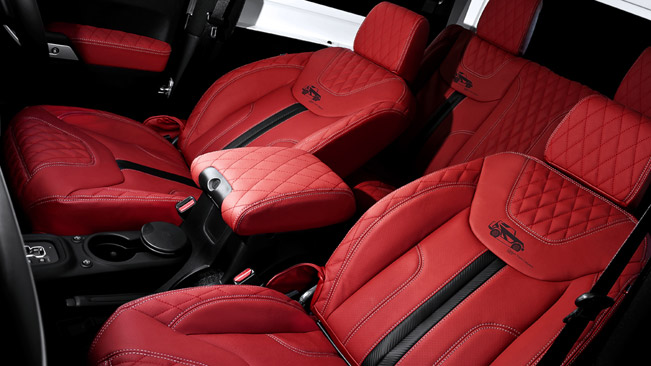 Source: A. Kahn Design