Upcoming 2014 Range Rover To Be Offered With New Engine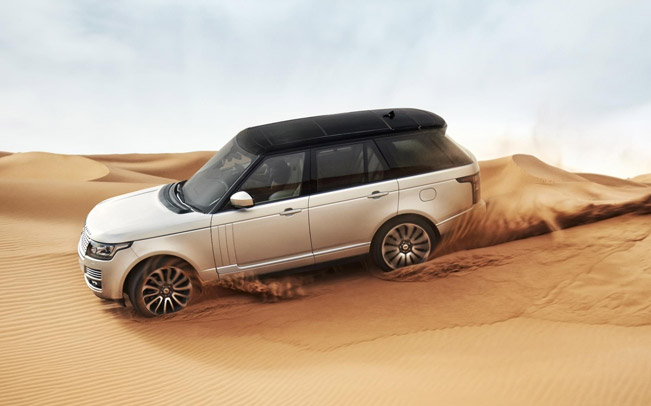 2013 Range Rover was launched in the summer of 2012 and did a major success. Now Land Rover is opening orders for the new 2014 Range Rover, which will be available in showrooms this summer.
Furthermore the upcoming 2014 Range Rover will be offered with a new and more efficient 340 hp (250 kW) supercharged V6 engine. This unit of course delivers exceptional performance and refinement with enhanced fuel efficiency.
The supercharged V6 engine will be available alongside the 510 hp (375 kW) supercharged V8. Both units will be matched with an eight-speed ZF 8HP70 automatic transmission. Thanks to the new engine however, the new Range Rover will be able to accelerate from 0 to 100 km/h in only 7.1 seconds.
The peak output of 340 hp is at 6,500rpm, producing maximum torque between 3,500 and 5,000rpm. In particular, the engine's accessory drive is waterproofed, as are the alternator, air conditioning compressor, and starter motor.
What is more, the four-cam V6 shares include a lightweight die-cast aluminum block with cross-bolted main bearing caps. They offer more strength. The valves here are managed by a dual independent variable cam timing system (DIVCT). The latter is activated by the positive and negative torques produced by the movement of the intake and exhaust valves.
In addition, the fuel consumption is enhanced, thanks to Land Rover's Intelligent Stop/Start. In fact, it reduces engine idling under certain conditions which saves fuel and decreases emissions. Another interesting technology featured here is the Spray-guided direct injection (SGDI).
SGDI offers precise quantities of fuel directly into the combustion chambers at pressures of up to 150 bar (2175 PSI). This creates more homogenous air-fuel mixture for cleaner and more efficient combustion. Additionally, a brand new Bosch engine management system manages all functions of the unit.
Source: Land Rover