Velos Designwerks Mercedes-Benz C63 Black Series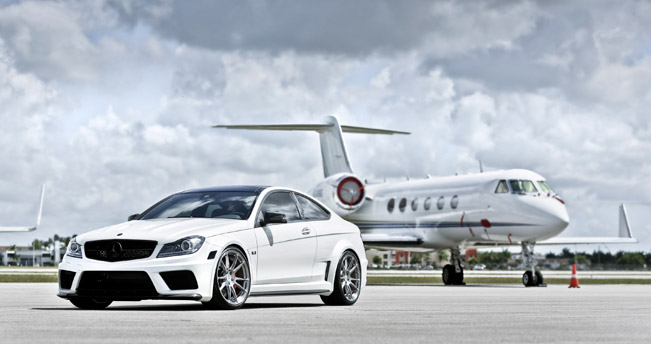 Velos Designwerks Mercedes Benz C63 Black Series is effect of the work of collaboration between the tuners of two excellent tuning companies: Velos Designwerks and HRE Performance Wheels. With their united forces they have given the unique C63 AMG Coupe Black Series a new astonishing and cleaner look.
Some of the modifications here include new black grille and roof, and the unique P44SC wheels with brushed tinted aluminium finish and a complex five double-spoke design. In fact, they are with modern Conical profile, which creates the strongest and at the same time the lightest P40 up to date.
The professionals from HRE Wheels have also used aerospace-grade 6061-T6 forged aluminum for high strength-to-weight ratio. And in order to minimize unsprung mass and rotational inertia for maximum performance and handling, they have included standard side cuts and backpad pocketing.
Nevertheless no modifications have been done on the power characteristics of the Mercedes-Benz. However, the Mercedes-Benz C63 AMG Black Series still amazes with its 6.3 liter V8 engine, which produces 517 horsepower (380 kW) at 6,800rpm and 620Nm (458 lb-ft) at 5,000rpm.
Source: Velos Designwerks