Volkswagen Confirms Beetle Dune Goes Into Production [VIDEO]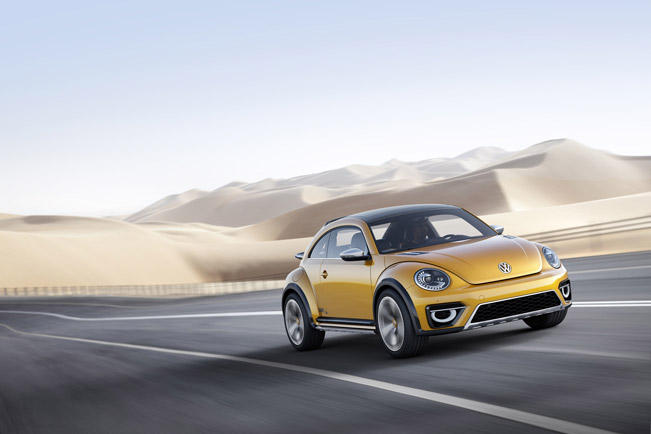 Volkswagen Beetle Dune is all about wind, dunes and sea. But this is not the main subject that we want to discuss but rather the video that Volkswgen has just released. As we have predicted earlier last week, the car is going to get a transformation of a concept into a production model. And the footage which you can watch below confirms that. In it you can see the only Dune in existence so far, but starting in 2016 we will see more of these on the road. There is also a statement that the Beetle Dune will also be available as a convertible.
The concept version of the car was revealed in January at North American Auto Show. In the video below, you can see this Beetle rolling on the road in sunny Sylt, Germany. This model is based on the current production Beetle. It delivers 210 horsepower (155 kW) via its turbocharged petrol engine. The unit is matched with a six-speed DSG gearbox.
The front-wheel driven Beetle has been raised by 50 mm compared with a standard one. This allow 19-inch wheels fitment, which are then shod with large tyres. A rear-mounted ski-rack on the other hand can accommodate skis as well as sandboards. Inside, the customers will enjoy the 7.7-inch touchscreen positioned in the center console.
Source: Volkswagen via YouTube