Volkswagen eT!
The eT! research vehicle could someday actually revolutionise the world of lightweight commercial vehicles. Completely reconceptualised, driven with zero emissions, thought through to the last detail and driving semi-automatically if necessary! Just how wide-ranging the significance of this research project could be for sustainability in the transportation field is underscored by the support for the eT! project by the German Federal Ministry for the Environment, Nature Conservation and Nuclear Safety.
"We analysed process flows and customer needs in detail, and from these analyses we derived ideas on how the segment of delivery and courier vehicles could be further developed over the long term. In this context, we focused on zero-emissions driving and available space in urban areas, semiautomatic driving functions that offer relevant support and simplify work processes and the integration of new communication technologies. On top of that, we also set out to design a very emotionally appealing commercial vehicle. To attain these goals, our teams not only looked towards the future from the past, but also worked from a future perspective to implement an advanced development concept based on technologies available today.", commented Prof. Dr. Jürgen Leohold, Director of Volkswagen Group Research.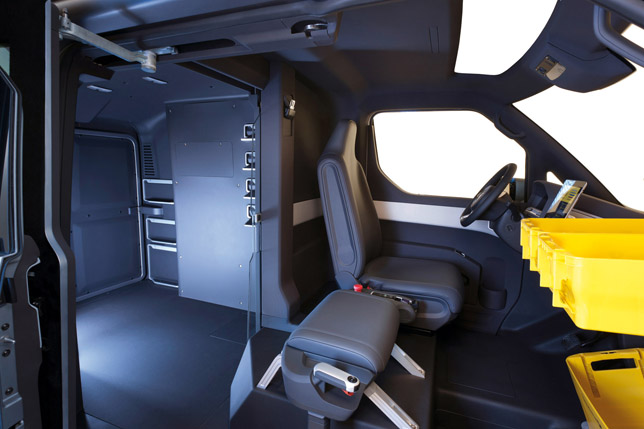 "The eT! research vehicle unifies a whole gamut of innovative functions, which will gain in future importance, specifically for logistics businesses. In particular, the possibility of driving the car semi-automatically – and electrically – in downtown areas unifies economical and environmental aspects more systematically than ever. As a vision of the future, the eT! Is showcasing what is the maximum feasible technology for electric vehicles in the commercial market today with a special design that systematically addresses future customer needs." explains Dr. Wolfgang Schreiber, spokesperson for the Board of Management of Volkswagen Commercial Vehicles
Variants of this lightweight transport vehicle could be implemented for all conceivable business uses. And these derived concepts are also the focus of research activities. Meanwhile, the eT! concept shown in a world premiere at the Design Centre of Potsdam was specially designed for delivery of mail shipments of all types. The research vehicle will now be integrated in a driving test study and further analysed.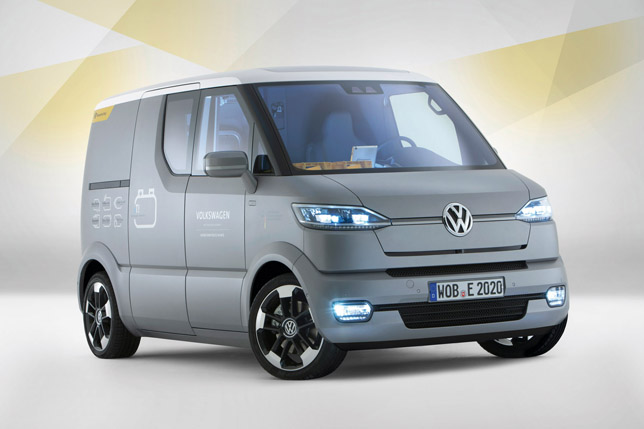 Source: Volkswagen