Volkswagen GRC Beetle To Compete In Red Bull Global Rallycross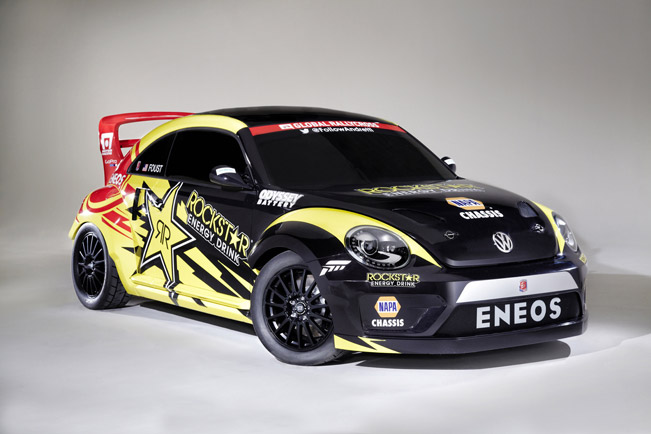 Volkswagen and Andretti Sports Marketing have introduced more information about the 2014 Rallycross program. This included the reveal of a new vehicle at the Chicago Auto Show. The brand has announced also that it will run two cars in the series for drivers Tanner Foust and Scott Speed.
At first, the team will compete with modified Polo rally cars, and later will switch during the season to the Volkswagen GRC Beetle. The latter is an all-wheel-drive rallycross car that is built upon the third-generation Beetle and will offer more than 560 horsepower (412 kW) from its turbocharged and direct-injection TSI engine.
If you haven't heard about the Rallycross, well here some info: this is the fastest growing form of motorsports in the United States. The cars which are competing are pitted against each other and the clock in a series of heats on a closed course that's usually a mixture of dirt and pavement, with a 70-foot jump. What attracts the most is that the action is fast and intense.
Tanner Foust, as mentioned, will sit behind the steering wheel of the Beetle. He is a 2011 and 2012 GRC champion and runner-up in 2013. Foust is also famous for hosting the U.S. version of Top Gear and for his rally driving skills.
The other driver to take part in the rally is Scott Speed, who will be racing the 7UP entry. Speed has competed at the very pinnacle of motorsports, driving Formula 1 for Scuderia Toro Rosso in 2006 and 2007. He also participated in NASCAR between 2008 and 2013.
Red Bull Global Rallycross series begins in May, where a pair of Polo cars driven by Foust and Speed will be competing. The definitive Volkswagen GRC Beetle will appear at the X Games in June.
Source: Volkswagen