Volkswagen GRC Beetle Debuts at Global Rallycross Series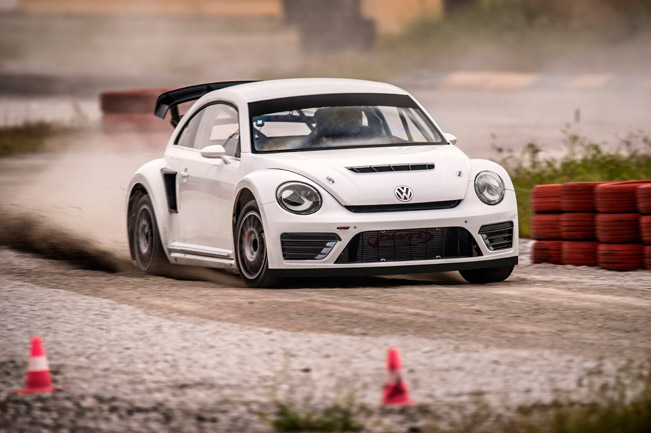 Andretti Rallycross Volkswagen Global Rallycross Beetle, or simply the GRC Beetle is currently under preparation for the seventh and eighth rounds of the 2014 Red Bull Global Rallycross Championship. The team at Andretti Rallycross will be racing at the Port of Los Angeles this weekend. In addition, it will also debut the exciting Global Rallycross Beetle that will also take part in tea's 2015 Championship chase. This two-race event is a new challenge, being the only double header weekend in the 2014 season.
The driver under the number No. 77 7UP Volkswagen will be Scott Speed. He is hoping of taking advantage of twice the number of championship points being on offer. Currently, after six rounds, he is third in points behind Nelson Piquet Jr. and Ken Block.
In the driver championship Tanner Foust is in a close battle with Sverre Isachsen and Bucky Lasek for seventh position. He will be behind the wheel of the No. 34 Rockstar Energy Drink Volkswagen, which is now pushing for podium finishes in the last four races of the season and will also debut team's new car.
His Beetle is driven by Volkswagen's 1.6-liter four-cylinder TSI turbocharged and intercooled engine, which generates 544 horsepower (440 kW) and makes the Volkswagen very competitive. The Rockstar Energy Drink Beetle boasts unique appearance and is equipped with state-of-the-art technology.
Source: Volkswagen