Volkswagen team launches marketing campaign in support of new Jetta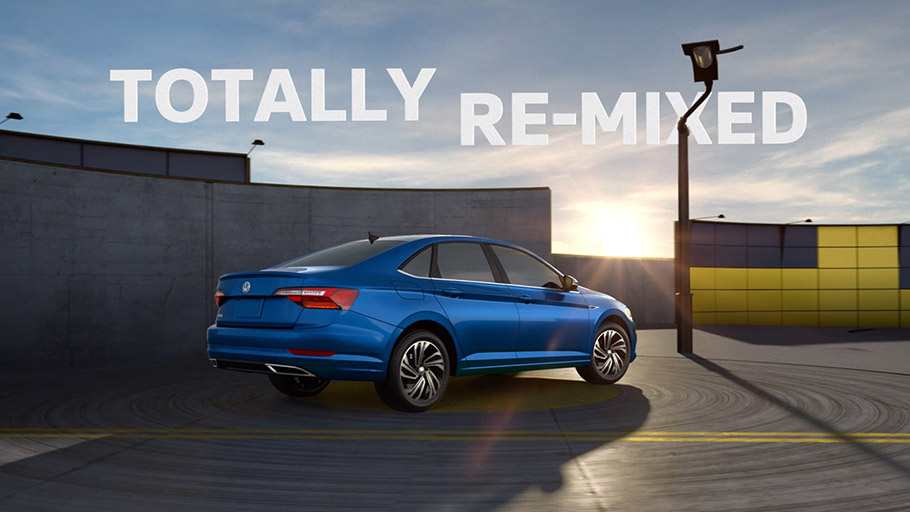 Volkswagen of America, in collaboration with the creative agency Deutsch has landed the new marketing campaign "Betta Getta Jetta" in order to support the launch of the latest 2019 Jetta. The project includes numerous spots that would showcase an outstanding computer-generated design and would accent on the 10-color ambient lightning system.
The 2019 Jetta itself is offered with neat exterior design and tons of interior features, along with ample space and next-gen gadgets. The campaign would definitely highlight the 10-inch configurable Volkswagen Digital Cockpit and the 400-watt BeatsAudio sudio system. Of course, viewers would be able to get to know a bit about the drivetrain system – the 1.4-liter turbocharged power unit and warranty possibilities.
Furthermore, through an association with Intercope Records, 12 tracks, created by artists on the Interscope label would contribute to create this playful an artistic atmosphere and tone of the event and the whole campaign in general. As we have told you, the latest Jetta will be soon available and would come with People First Warranty that provides coverage of six years or 72,000-miles that can be transferred to new owners that would be able to use the remaining time/miles. Sweet, isn't it?
SEE ALSO: 2019 Jetta: would it manage to maintain popularity? A brief overview
We are definitely interested in the new Jetta – at this point Volkswagen team has showcases confident steps forward and we are eager to find out whether all of these campaigns are gimmicks or there is really something special about the latest family member.
Source: Volkswagen