2019 Jetta: would it manage to maintain popularity? A brief overview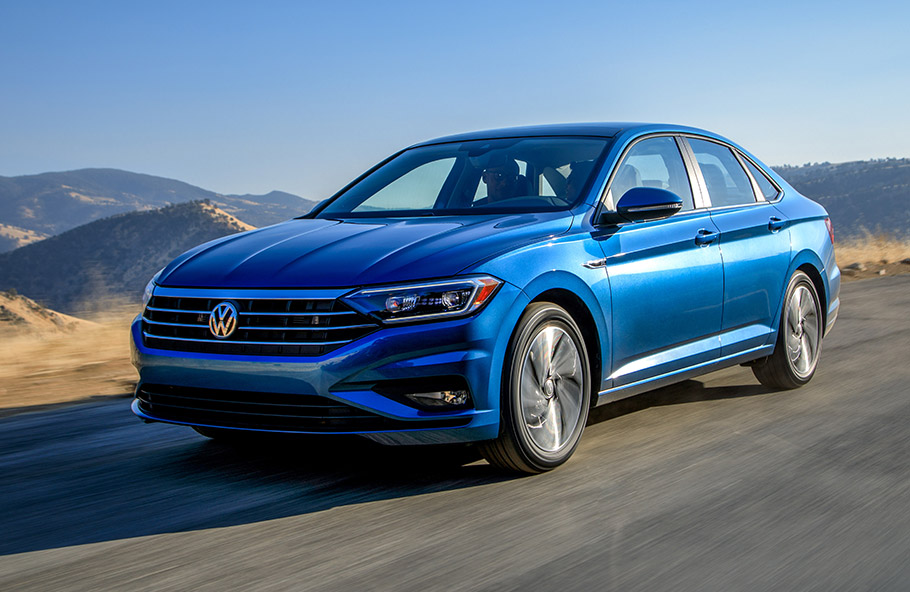 Recently revealed, 2019 Jetta has still a lot to demonstrate and a lot to prove. Based on the award-winning MQB platform, the seventh-generation model is further refined and, as it seems, would mark an important step for Volkswagen Group.
Because of the flexible MQB engineering wonder, the design team was able to shape the body in such a way that the vehicle now comes with longer wheelbase, wider tack and bigger wheels. Of course, this also means that the cabin becomes more voluminous. Cool. At the front people would still see that well-known face, but this time with some elegant changes and twists. For example, the emphasized horizontal lines are still present, along with the grille, but this time this grille is composed of four chrome bars, two of which flow into the headlight housing, where the LEDs pick up the lines and match them with a wrap-around motion. Sweet.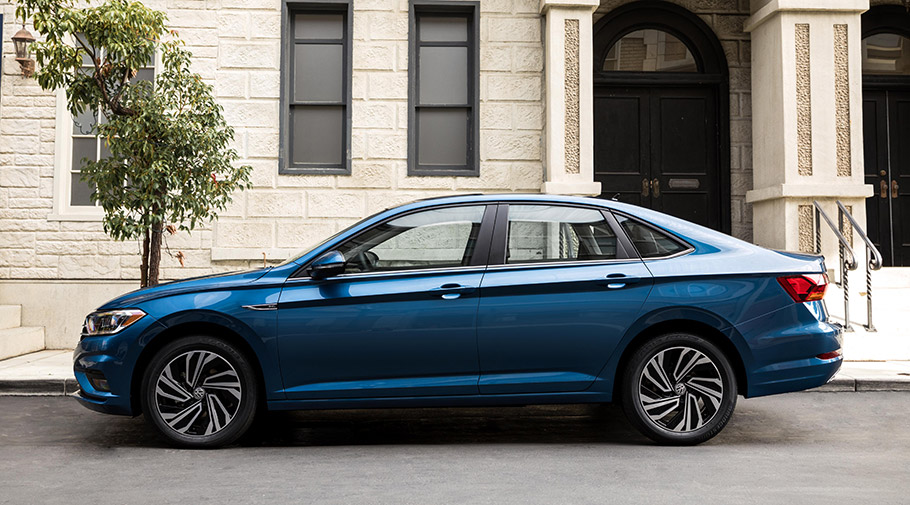 Of course, the silhouette is still recognizable: buyers would still get these long side windows, but the good news is that they would also get an offset roofline. This so-called "phase" is actually a narrow strip that runs to the roofline and then into the C-pillar. This is not just some comprehensive stylistic feature, but serves a purpose – lowers vehicle's height. Furthermore, Jetta showcases some more stylistic goodies: a precisely carved character line that runs just under the shoulder. Also let's not forget the side sills that are marked by a dedicated light line that continues into the rear body.
SEE ALSO: Lexus team reveals further details for the upcoming X 450hL machine
The rear also has a lot to showcase: it is defined by arch-shaped trailing edge that continues to the shoulders and form aerodynamic termination of the trunk lid. The integrated spoiler emphasizes the sedan impression and also contributes to this somehow sporty feeling. The whole back-end of the 2018 Jetta is wider and more muscular and further emphasized with sharp lines and neat LED taillight clusters.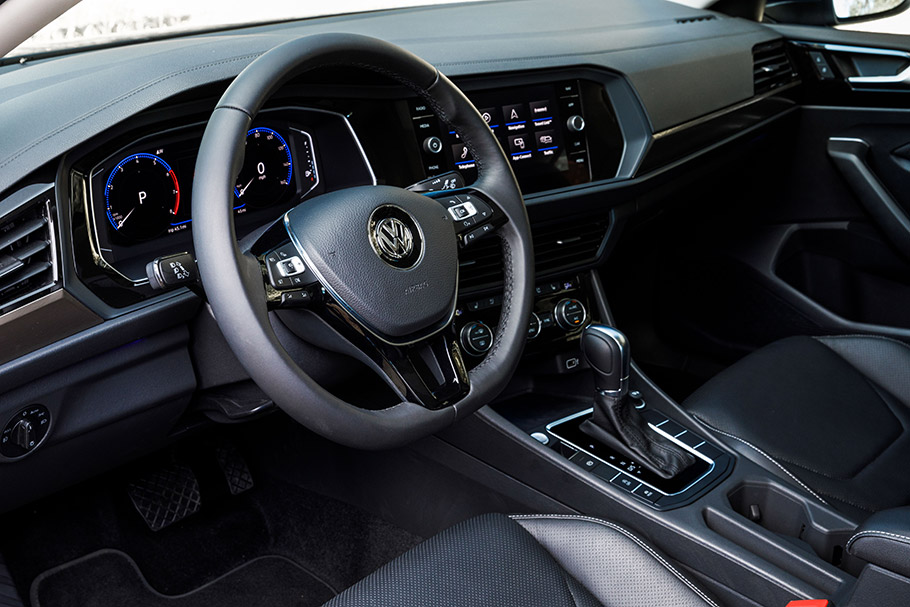 The cabin has undergone some comprehensive styling changes. It is driver-oriented and numerous concept ideas from the outside are transferred to the inside. This means that the trapezoidal theme is present and repeated. The upper dash panel adopts the refreshed Volkswagen Digital Cockpit and the infotainment system, while the climate control is located on a separate model onto the central console. On the other hand, the lower part of the instrument panel features horizontal lines and decorative trim strip. Underneath is the main line for the 10-color ambient lightning system.
Source: Volkswagen Group