Volkswagen Up! BlueMotion
One of Volkswagen's most practical and fuel-sipping cars is now available with the best possible efficiency setup. Introducing the Up! BlueMotion with two engine variants. However, to prevent the scales from tipping over too much to the "blue" side of things, the company has also introduced two exciting new options - A panoramic sliding sunroof and a thing called the "leatherette pack"
First stop, the engines. We have two 1.0 liter engines that develop 60 bhp and 75 bhp respectively. They already sound frugal enough but now with the introduction of the BlueMotion package it is claimed that they both have a combined fuel consumption of 4,1 l/100 km and 4,2 l/100km. Really? A tenth of a liter more overall consumption for the prize of 15 horsepowers? Who is going to buy the less-powerful version? It's the same story with the CO2 emissions - 96 g (60 PS) and 98 g (75 PS).
The BlueMotion technology manifests itself through the presence of a Stop/Start function, a battery regeneration system and also, both of the cars are more slippery by being 15 mm lower than usual. It's not rocket science, I'll have to admit. But the combination of all these tweaks gives an astonishing end result. And the price for this whole BluePackage is only 400 euros ($537).
The panoramic sliding sunroof on the other side, with its electric adjust ability and overall flexibility allows some fresh air to come in and clear your head from all those economy figures. It is a playful, ambiance inducing feature that costs an additional sum of 880 euros ($1183). In the mean time, the leatherette package provides a leather steering wheel, hand brake lever and gear shift grip also in leather and heated front seats in leather look with white decorative stitching - 760 euros ($1022) if one has the move up! trim line or above.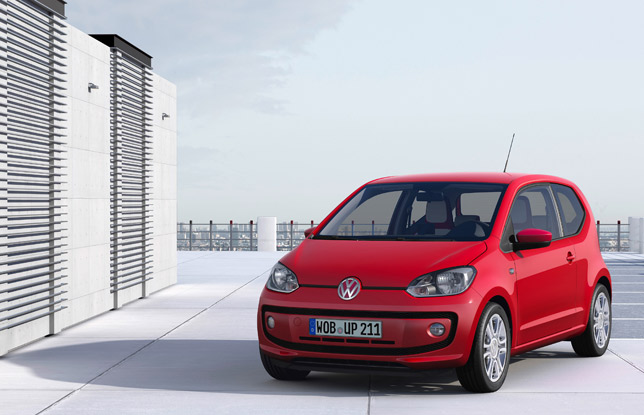 Source: Volkswagen