Volvo Seems to Have Created the Best Hybrid Engine

Volvo XC90's T8 Twin Engine is one of the best powertrains currently on the market. It can deliver spectacular power and has very low needs for fuel. This of course, corresponds to the lowest emissions for a seven seater. They have dropped by 10 g/km and now measure only 49 g/km. The fuel economy is rated at 134.5mpg, while the power from the engine has also grown. The SUV can generate a combined power of 407 hp (300 kW) and 640 Nm (472 lb-ft) of torque.
Drivetrain
As a matter of fact, the drivetrain allows to be driven on a pure electric range up to 26 miles. Meanwhile it achieves 0-62mph acceleration sprint in 5.6 seconds. To be more precise, the gasoline engine produces 320hp, while the electric unit delivers the other 87 hp. 400 Nm and 240 Nm is the combination for the torque.
SEE ALSO: Volvo Redefines Excellence with Luxury XC90 Edition 
Driving Modes
The seven seater can offer five driving modes, which can be selected via either a scroll wheel on the centre console or a touchscreen on the dashboard. The first one is the "Hybrid" mode, which is set as a default. This means that, the vehicle will alternate between drawing power from the Drive-E engine and the electric unit automatically.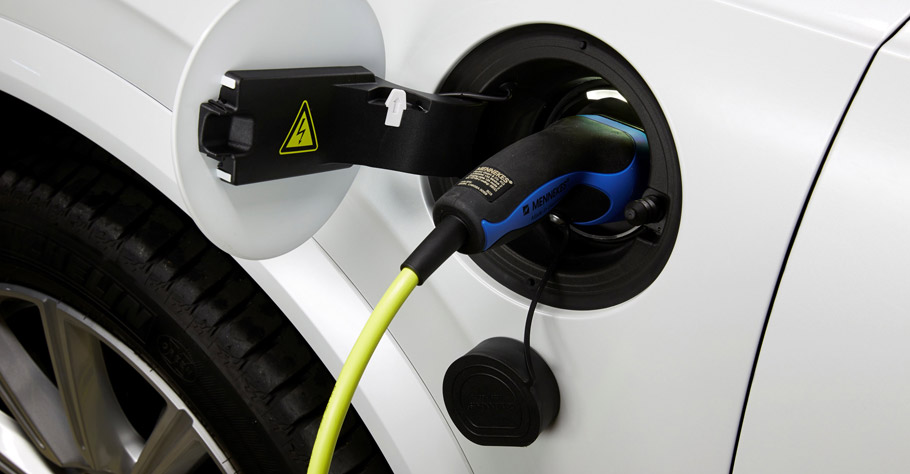 The second mode is called "Pure electric" and as the name suggests it uses the battery of the car for the only energy source. The electric motor drives the rear axle, thus offering a total range of up to 26 miles solely on electricity. This mode is also the most efficient of all.
Via "Power mode" the driver will get both power-sources working and will offer a better torque at lower revs, while the "AWD" mode will drive the all-fours on demand. At last, the "Save" mode comes in help if the battery is charged and the driver literally wants to keep this energy level for a later electric ride.
The good new is that the XC90 T8 Twin Engine is scheduled to appear in the showrooms later this spring.
Source: Volvo