Vorsteiner BMW E9X M3 GTS5 with new Front Bumper
Vorsteiner BMW E9X M3 GTS5 is a unique combination between the retiring E9X M3 and Vorsteiner's GTS5 Front Bumper. The car will be produced only in limited 88 units so that it keeps the one-of-a-kindness of the driving experience to only a few people.
The GTS5 front bumper adds little details that first improve the overall appearance of the BMW. Furthermore it is important to mention the quality with which it is made.
Secondly an accent is put on the eyebrow over the bumper vent, thanks to a refinement which makes this Vorsteiner vehicle extraordinary. It is this very small element that will set anyone apart from the crowd.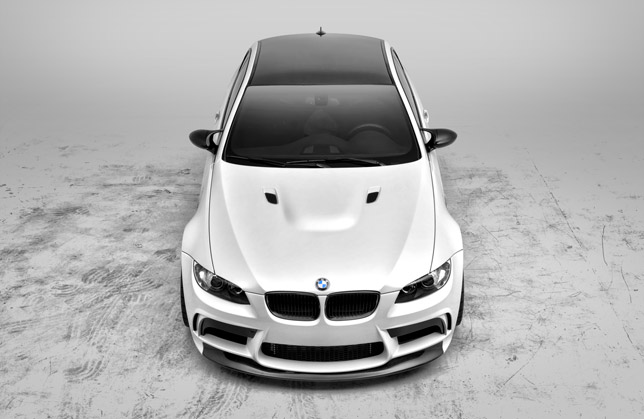 In addition, the tuning company added also vertical vents which give more aesthetic outlook to the front bumper and also serve as a functional air flow for brake cooling.
What's more here are some of the same features that are on the GTS3 Front Bumper. The integrated carbon fiber front lip detaches from the bumper for easy replacement in the event of road damage. Its strength, durability and reliability are also enhanced thanks to the latest innovations in carbon fiber technology.
Source: Vorsteiner