2012 Vorsteiner Mercedes-Benz C63 AMG
The styling and performance expert Vorsteiner has just released its latest project. The work was on the exceptional Mercedes-Benz C63 AMG.
The astonishing vehicle comes from the factory with the extra vigor 6.2-liters V8 power unit which renders 451 horsepower (332 kW).
But thank to the amazing work of the professionals from the Vorsteiner, the stellar Mercedes C63 AMG now becomes even sharper and gets aggressive styling due to the great detailing.
The new Vorsteiner's program for the Mercedes Benz C63 AMG includes front add-on spoiler and front vent louver covers, both of which are Carbon Fiber. More Carbon Fiber can be found on the new front hood grill replacement, front fender grill cover and side skirt panels.
Furthermore, the boot lid replacement with integrated spoiler wing element is again made with the utilization of the same material, as is the new rear vented diffuser element as well.
This brilliant machine rides on new 19 or 20 inch aluminum forged wheels.
Moreover the Vorsteiner team has gifted it with Stainless or Titanium Sport Exhaust system, thank to which it looks more appealing and offers more enjoyable ride.
At last to be mentioned are the Vorsteiner's custom embroidered floor mats and trunk mats with piping color options, which give the vehicle even more style and unique appearance.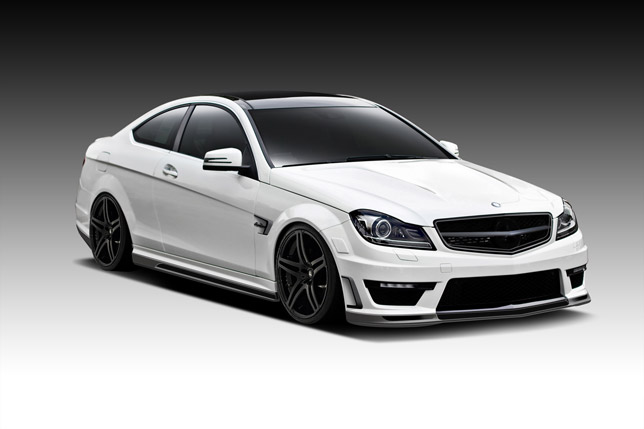 Source: Vorsteiner