Germany's Wagenbauanstalt studio presents a new tuning project! Check it out!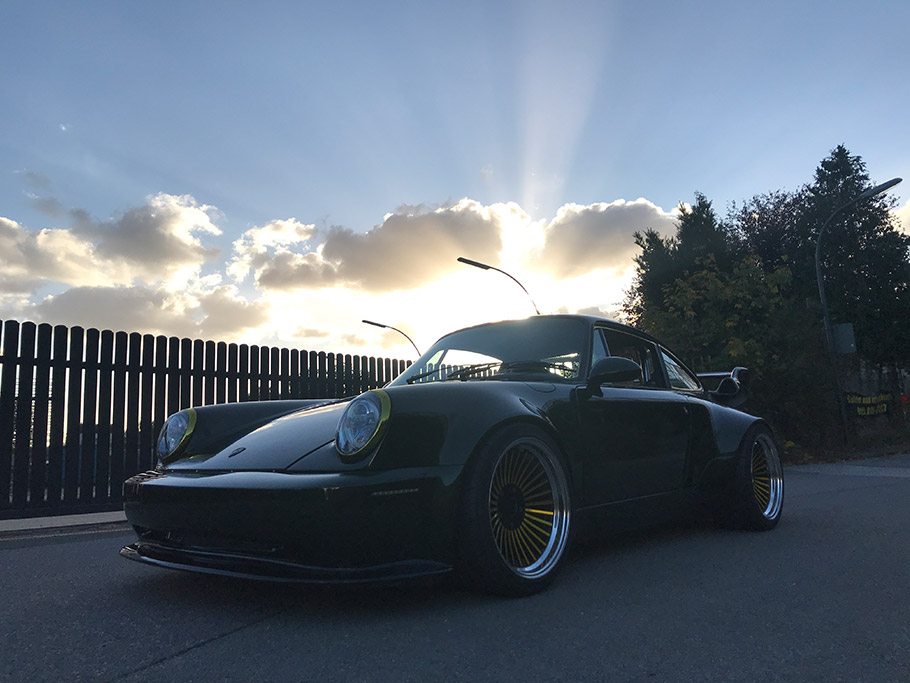 There are numerous tuning studios in Germany, but today we will be talking about a particular one – Wagenbauanstalt. Although it is not that popular and known, the crew can show off with numerous tuning projects that catch the eye with both styling customization and advanced engineering solutions.
One of Wagenbauantsalt highlights is a refined Porsche 911 Turbo from 1993. What the team did is to remove wheel arches, doors, fenders, side panels and rear wing and replace them with exclusive hand-made substitutes. Furthermore, the rims are also custom-made from Wheel-Tex 24. However, the most fascinating feature in the whole project is the fact that Wagenbauanstalt has managed to maintain this pure and authentic retro Porsche expression and just to build up from this glorious foundation.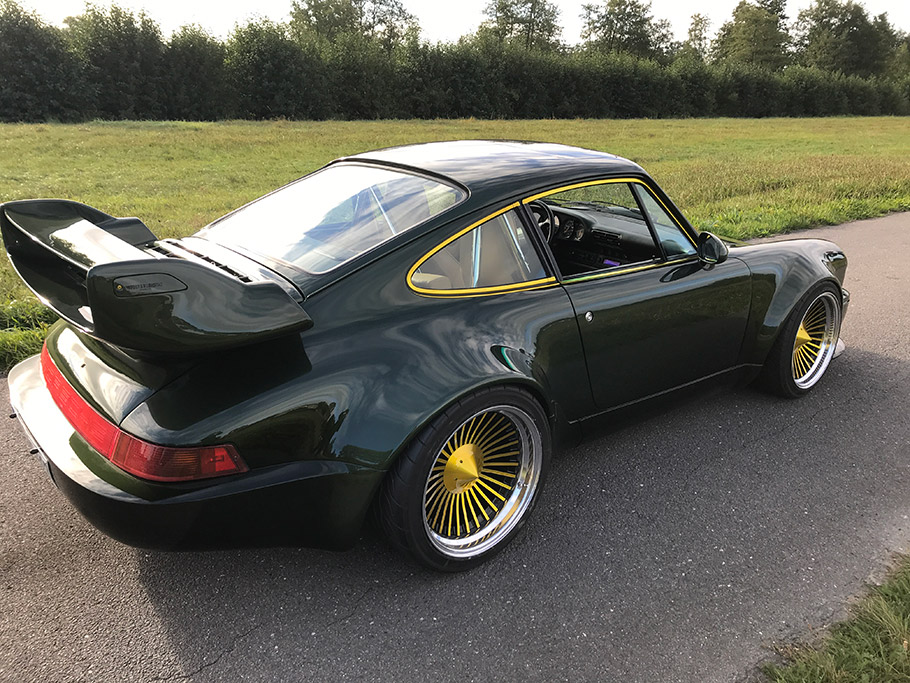 In fact, the retro styling was obtained from Kaege program – by installing Candy-Fade-Away coat coverage, hand-polished cup style rollover cage, 1940s Lincoln door openers/handles and hand-polished decorations in Candy gold.
SEE ALSO: Jaguar proudly unveils F-TYPE Chequered Flag Edition model!
The final result is simply amazing - the revised Porsche showcases clean green finish with yellow accent. Although this is a common color scheme, the design team has managed to manifest it pretty neatly. Enjoy!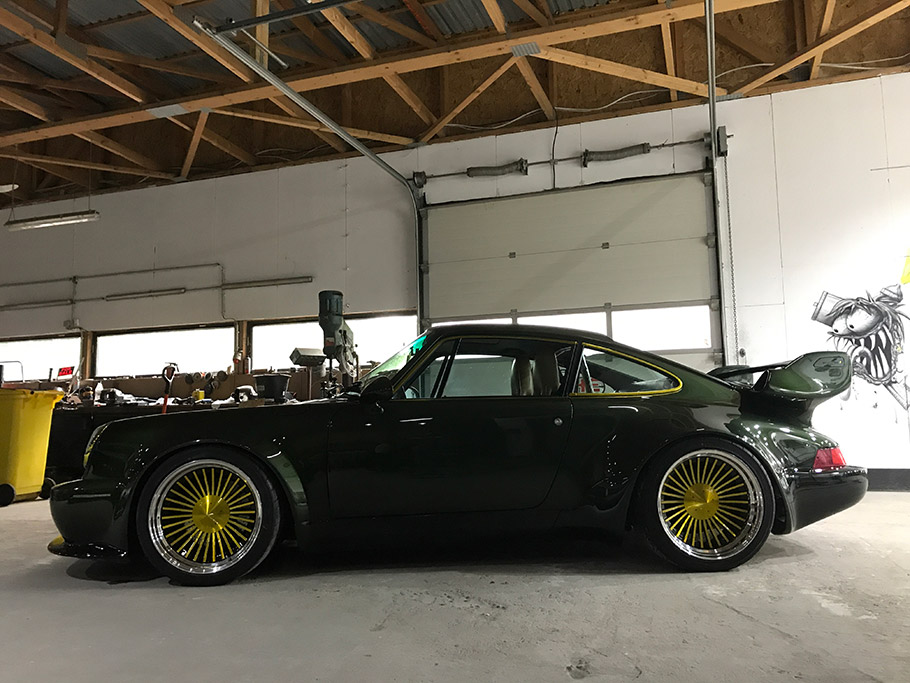 Source: Wagenbauantsalt