World Premiere Of Audi R18 e-tron quattro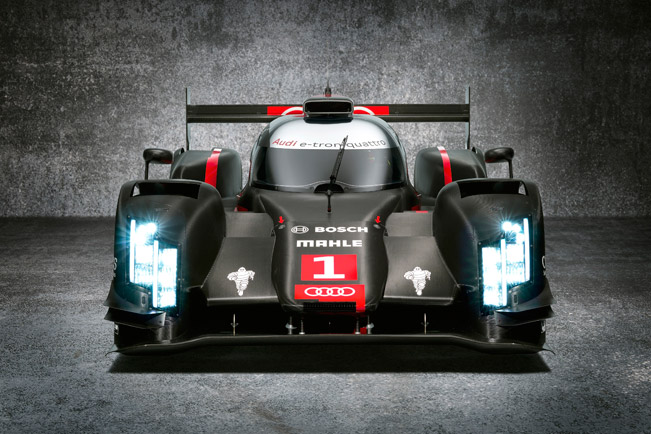 At the world premiere of Audi R18 e-tron quattro the brand also unveiled exclusively another technical highlight which will be included in the new LMP1 sports car. The sportscar wtill be equipped with laser light and will make a racing appearance at Le Mans 24 Hours and in the FIA World Endurance Championship (WEC).
The new lightning technology will also open up completely new possibilities for the future production models. The innovative laser light complements the main LED headlights. A blue laser beam backlights a yellow phosphorus crystal lens. Through the latter the light beam is then emitted. The goal of this new technology is to provide homogenous lighting of the road.
Audi will participate in the new motorsport season with Le Mans prototypes (LMP1), DTM and GT sport. At the 2014 FIA World Endurance Championship (WEC) will see Audi Sport Team Joest compete as the title defender. In the DTM, main teams will be those of Abt Sportsline, Phoenix and Rosberg. Mike Rockenfeller will be the title defender, in car number 1.
Source: Audi