World's Greatest Drag Race Car – 2012 Nissan GT-R
To begin with some data: ¼ mle - 11.2 seconds @ 121.8mph (196 km/h). Yep! This is 2012 Nissan GT-R or the latest "Godzilla".  There is nothing faster on the streets that you can buy for less than $90 000 or twice as much. The car is just unbelievable and a true masterpiece.
The engine is so brutal and powerful, that it manages to catapult the 1750kg body of  GT-R to 100 km/h in 3.0 seconds - dead. Of course, the launch control and a brilliant 4x4 system help a lot, but everything is thanks to a twin-turbo 3.8-liter V6 with 530PS (390 kW) at 6400RPM and 612Nm (451 lb-ft) of torque between 3200 and 6200RPM. The car has a drag coefficient of 0.26.  The top speed is somewhere over 313km/h (195 mph).
The thing that makes 2012 GT-R unique is that it is extremely easy to drive. You just have to put the right settings for suspension and traction control and take off.
The double-clutch gearbox changes immediately and the engine power just don't have an end. It pulls so hard on every gear that you'll have to take a deep breath before setting a drag time.
Too see how fast really is Nissan GT-R, you have to watch the video. Just a little clue – the GT-R is faster than the incredible Ferrari 458 Italia, which is 400kg lighter and have 40PS more than the Nissan.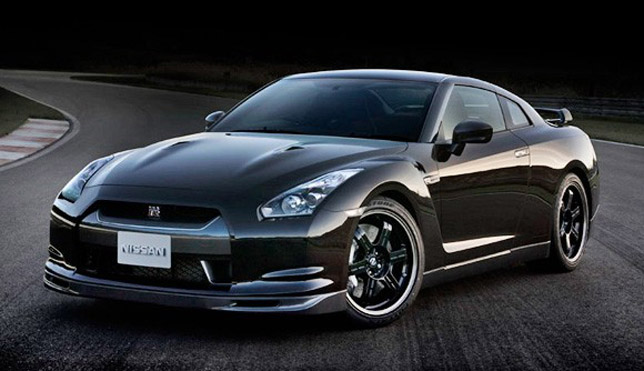 Video by: Motortrend via Youtube