Z-Performance updates an already sexy BMW M2 machine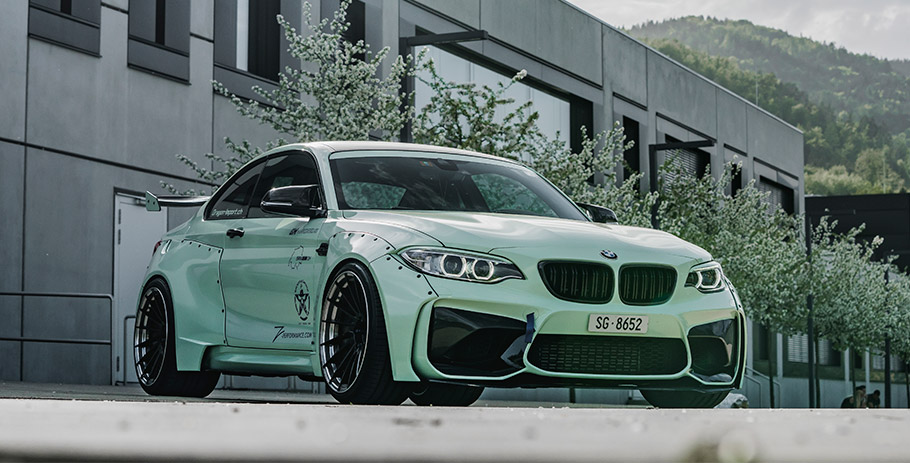 M2 is still the most iconic BMW vehicle and it will remain on top of popularity and engineering perfection for a long time. Being the smallest and entry model, this guy hasn't stopped astonishing both fans and sceptics of the brand. And even without any additional touches and improvements, this one remains simply incredible.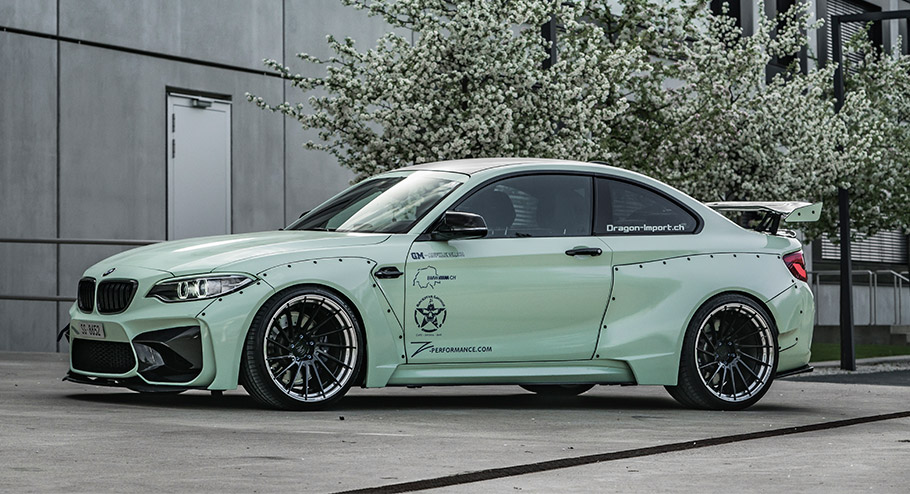 However, Z-Performance team has decided to push the boundaries of the agile vehicle to the next level. The engineers have included numerous improvements and goodies that altogether make the M2 look extremely sexy and also make it capable of conquering any road and track challenge. First of all, Z-Performance insist on noticing the wheel/tire combination: there are 10.5x20-inch ET-15 and 12.5x20 ET11 ZP FORGED 6 Super Deep Concave wheels, finished in brushed black. Furthermore, these bad boys are wrapped by Toyo Proxes sport tires in 265/30ZR20 and 325/25ZR20 on the rear axle.
SEE ALSO: GME team reveals menacing and beautiful Jeep Cheroke
If you wonder how it was possible to mount such wide wheels and tires, the answer lies within the eight-piece GRP wide body kit. It is crafted by Zacoe Performance and includes front lip and large rear spoiler, side skirts and three-piece diffuser. And one more thing – all these components, along with mirror caps and trailing edges are made of carbon-fiber. How cool is that? Furthermore, these installments contribute to this muscular and massive appearance. And as we talk about styling and looks, the M2 comes with neat pistachio full CFC wrapping. Neat!
Additional improvements include 300-cell HJS catalytic converter and Cat-Black exhaust system by Remus. At the same time the interior features a carbon-fiber steering wheel, carbon-fiber components, Alcantara coverage and integrated race display. Cool.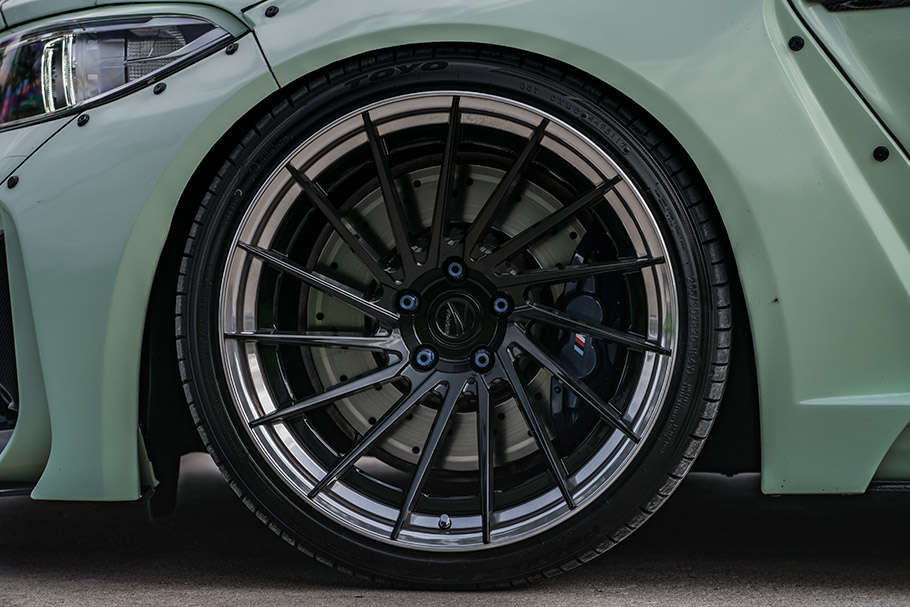 Source: Z-Performance