Zagato Alfa Romeo TZ3 Stradale [video]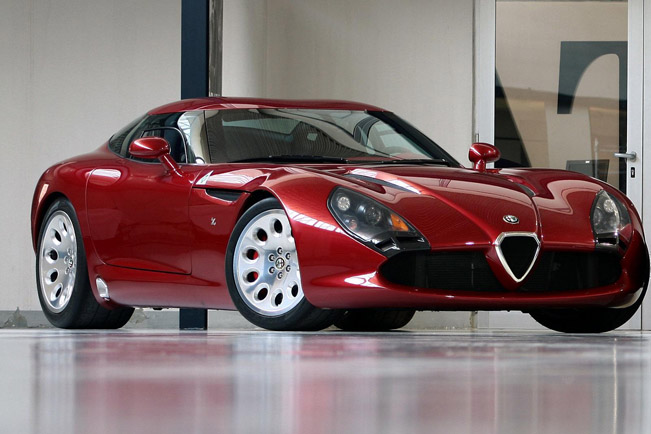 Zagato Alfa Romeo TZ3 Stradale was shown at the 2013 Concorso d'Eleganza Villa d'Este. The rare sports car was developed to celebrate Alfa Romeo's 100th birthday and is based on Dodge Viper ACR, which was the fastest street legal car around Nurburgring.
Only nine TZ3 Stradale were produced and all of them have a carbon fiber body with a "Kamm-tail" paying tribute to the classic TZ and TZ2. The engine is coming from the well-known 8.4 liter naturally aspirated V10 with 600HP (450 kW) and 760Nm (560 lb-ft) of torque. 0-100 km/h in less than 4.0 seconds and ¼ mile in mid 11-second range. The engine is mated to 6-speed sequential gearbox.
The sound is really sensational (check in the video below)!
Source: Marchettino via Youtube