Zagato Alfa Romeo TZ3
The next Zagato Alfa TZ3 will be based on the Dodge Viper, which seems a better choice instead of 8C Competizione.
The new TZ3 will be powered by the same engine as the Viper – 8.4 liter V10 with 612PS (450 kW) as opposed to the 4.2 liter V8 with 420 PS (309 kW) of the initial design study vehicle.
The extra power will be needed to because of the extra weight – 600 kg more than the 850 kg (1874 lbs) TZ3 Corsa.
The TZ3 will be presented at Pebble Beach in August with production set to begin in 2012.
We can't wait to see some videos of the new TZ3 on the race tracks.
Stay tuned for further details!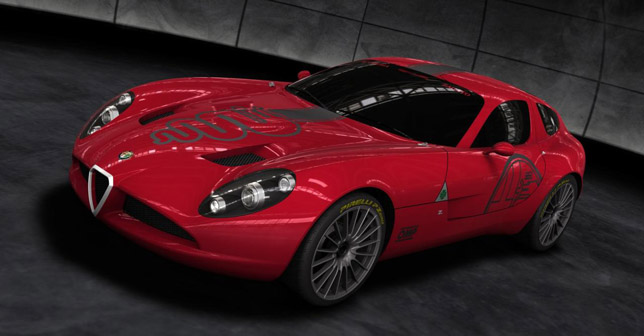 Source : Autobild