Zagato Alfa Romeo TZ3 Stradale
Zagata Alfa Romeo TZ3 Stradale is part of the company's celebrations for the 100th anniversary of the Italian manufacturer.  The car is based on a Dodge Viper ACR chassis and has a body, which is built entirely from carbon fiber for maximum strength and weight reduction. Furthermore, TZ3 Stradale will also feature a USA engine.
The company didn't release any further information , but Zagato will build only 9 Alfa Romeo TZ3 Stradale units worldwide and the first three will be delivered to the USA, Japan and Europe, of course.
Price is not announced, too or any technical details. However, the car looks wonderful and it will be superbly fast considering the mighty V10 engine of Dodge Viper and the super lightweight of the whole TZ3 Stradale.
Stay tuned for more information about this beautiful car!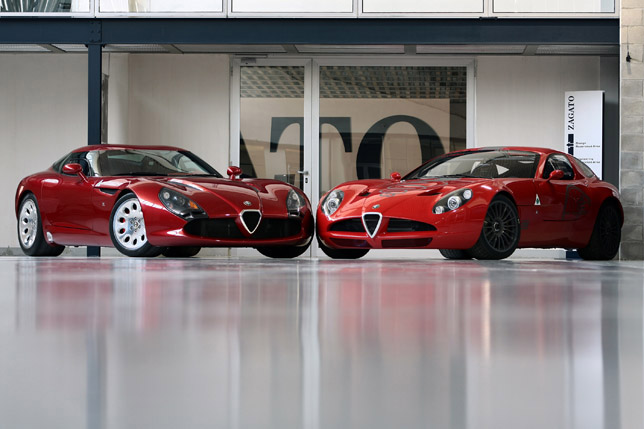 Source: Zagato