Zenvo ST-1 50S
Zenvo Automotive and Red Sea Distribution have announced a new special edition ST-1 50S, which impresses not only with its brutal power, but with price, too. Zenvo ST-1 50S will be offered exclusively in the United States and it will be limited to just three units.
So you will have to pay additional $550 000 for magnesium wheels, monogrammed seats, an individually numbered plaque and a complimentary Aspen watch priced at $49 000. Just great! This means a total price of $1 800 000. That's right, one million and eight hundred thounsand American dollars, which is about 1 250 000 EURO.
For this price, you will get a supercharged 7.0-liter V8 engine with 1267PS (932 kW) and 1500Nm (1106 lb-ft) of torque, which is 148PS (109 kW) and 70Nm (52 lb-ft) improvement over the standard model. "Good" price for $550K.
The engine is mated to a 7-speed gearbox. 0 to 100 km/h in 3.0 seconds and top speed of 375 km/h (233 mph) – electronically limited. Eventually it will go to 400 km/h, we hope!
Production will be limited to three units - one each in Intense Red, Crystal White and Mediterranean Blue.
This car is just ridiculous! We are eager to see, who will buy that "thing"?!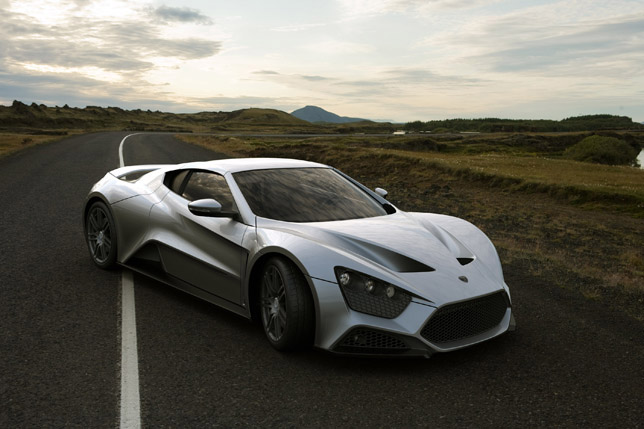 Zenvo ST-1 50S:
3 ST-1 50S available in the following colours 1 x Intense Red, 1 x Crystal White and 1 x Mediterranean Blue.
Individually numbered vehicles with Special Edition Plaque signed by the engineers and owners.
Special individual Monogrammed seats
Power increased to 1250hp and 1500nm Torque
Standard F1 7 speed transmission
Magnesium Wheels
Supplied with exclusive complimentary Swiss made ASPEN Zenvo watch worth $49,000.00
Source: Red Sea Distribution