1936 BMW 328
An iconic BMW model has celebrates its 75th anniversary. BMW 328 built between 1936 and 1940 laid down a milestone in automotive history and was the most successful sports car of the 1930s on the racing scene.
This model combined everything that a race car needs - agility, acceleration, reliability and lightweight construction.
BMW 328 has decent performance and it is fast even now. The car weighs just 780kg and the engine develops 80PS. The top speed is 155 km/h, so it was one of the quickest cars around. However, only 464 units are ever made, so the BMW 328 is today one of the most sought-after collector's items on the market. 328 appeared to be the best visually appealing sports cars of the pre-war period as well as the most successful racing machine in Europe.
BMW 328 made its race debut on 14 June 1936 (Sunday). 34 runners were listed in the sports car category of the International Eifel Race. The sound rumbling to the surface through the bonnet's two leather securing belts indicated the presence of a six-cylinder unit producing maybe 80 or even 90 horsepower.
Around 200 units have survived from 30s to nowadays. Around 120 are in Germany and many still take part in historical races to this day. In 2003 Sweden's King Carl XVI Gustav teamed with Prince Leopold of Bavaria for the reborn Mille Miglia - now run as a regularity test - in a BMW 328 Touring Roadster.
To be reminded of just how tough and rigid the 1940 cars still are today, you need only witness their journey to Italy for the event. They don't need a transporter or trailer, instead, just as they did 70 years ago, they travel from Munich to Brescia on their own power. And even more impressively, they complete the journey on a single tank of fuel.
The drivers and cars are able to encounter a wide variety of weather conditions en route to Brescia and during the event itself, but nothing can dampen the spirits of the drivers and cars alike.
Real spirit, real drivers, real cars!
BMW – Sheer Driving Pleasure!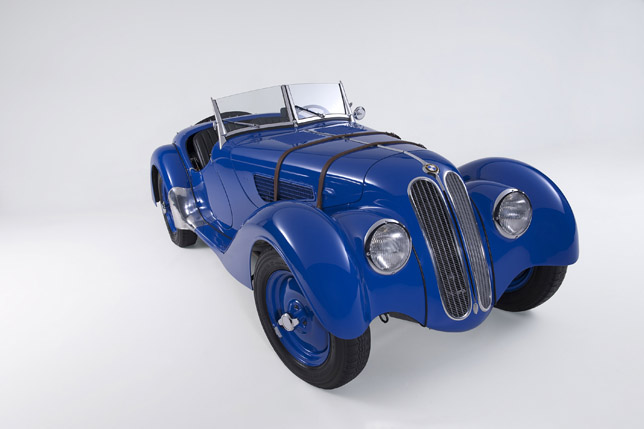 Source: BMW