BMW 328 Hommage
The BMW 328 is considered the most successful and best-looking sports car of the 1930s. That's why the manufacturer has revealed the 328 Hommage, which had its official debut at the Concorso d'Eleganza Villa d'Este near Lake Como, Italy last weekend.
The car is based on the Vision Connected Drive Concept revealed in Geneva, but 328 Hommage is a modern version of the classic sports car. It boasts lightweight construction featuring carbon fiber reinforced plastic (CFRP). The curb weight of the vehicle is just 780 kg (1720 lbs).
The exterior features vertically positioned double kidney grille imitates the slim, vertical kidney design of the early BMW models. The headlights are very interesting, too. Their round shape is reminiscent of the headlamps featured on the BMW 328.
BMW 328 Hommage follows in the footsteps of the M1 Hommage, which was revealed in 2008. However, the new model didn't get so much attention.
The interior boasts a lot of elements derived from motor racing.
"With the BMW 328 Hommage, we wish to pay homage to the passion and inventiveness of the fathers of the BMW 328", commented Karl Bäumer, CEO of BMW Group Classic.
"They created an icon, which is considered a milestone in the history of the automobile.", he added.
The BMW 328 Hommage translates the principles and the character of the vehicle of that time into present times and offers a possible interpretation of how the designers of that time, Fritz Fiedler and Rudolf Schleicher, might have built the BMW 328 in the present day using current technology.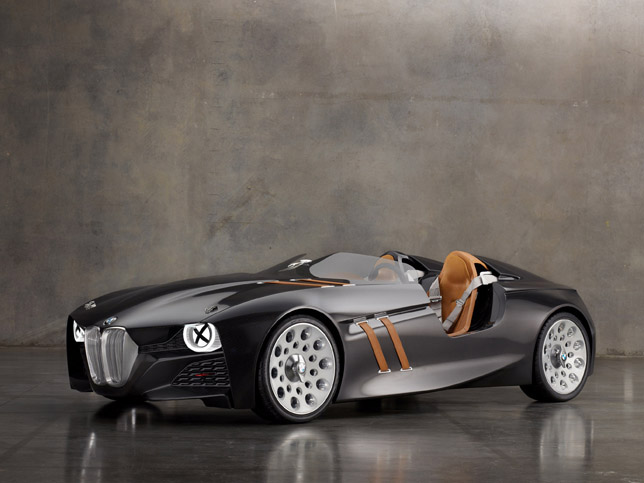 Source: BMW