2011 Nissan NV200
Nissah will put on sale a small van at extremely low price. The model is NV200 offering satellite navigation and a number of enhancements like more powerful engine and a rear view camera.
The 1.5 dCi is available with either 85HP or 89HP or 110HP versions. The most powerful model meets Euro 5 emissions regulations and available on all but the entry-level E-grade NV200. It is mated to a 6-speed manual gearbox and emits just 139 g/km of CO2.
The base E NV200 Panel Van 1.5 dCi with 85HP costs just £12 2300, while the S NV200 Combi 5 seat 1.5 dCi with 89HP starts at £13 850. Bluetooth connectivity is standard across the Combi range, while a new flagship SE+ variant adds Nissan Connect, cruise control and a driver adjustable speed limiter to its standard equipment list.
"We've been delighted by the success of the NV200 which has proved that a new van can make a big impression in an established market if it offers the right mix of innovation, quality and value. With significant range enhancements and a powerful new flagship engine, we look forward to even stronger demand for the NV200 over the coming months.", said Nissan's LCV sales and marketing director, Francis Bleasdale.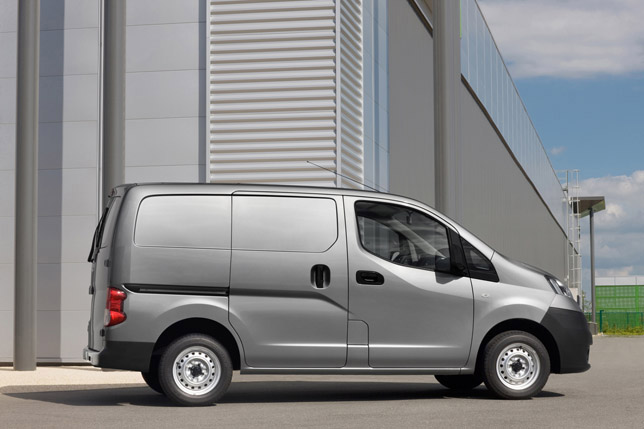 2011 Nissan NV200 price list:
| | | | |
| --- | --- | --- | --- |
| Grade | Body | Engine | Basic Delivered |
| E | Panel Van | 1.5 dCi 85hp | £12,200 |
| SE | Panel Van | 1.5 dCi 85hp | £12,885 |
| SE | Panel Van | 1.5 dCi Euro 5 110hp | £13,635 |
| SE n-tec | Panel Van | 1.5 dCi 85hp | £13,585 |
| SE n-tec | Panel Van | 1.5 dCi Euro 5 110hp | £14,335 |
| | | | |
| S | Combi 5 Seat | 1.5 dCi Euro 5 89hp | £13,850 |
| SE | Combi 5 Seat | 1.5 dCi Euro 5 89hp | £14,950 |
| SE | Combi 7 Seat | 1.5 dCi Euro 5 89hp | £15,250 |
| SE+ | Combi 5 Seat | 1.5 dCi Euro 5 89hp | £15,950 |
| SE+ | Combi 7 Seat | 1.5 dCi Euro 5 89hp | £16,250 |
Source: Nissan