2014 Brings A Redesigned Nissan NV200 London Taxi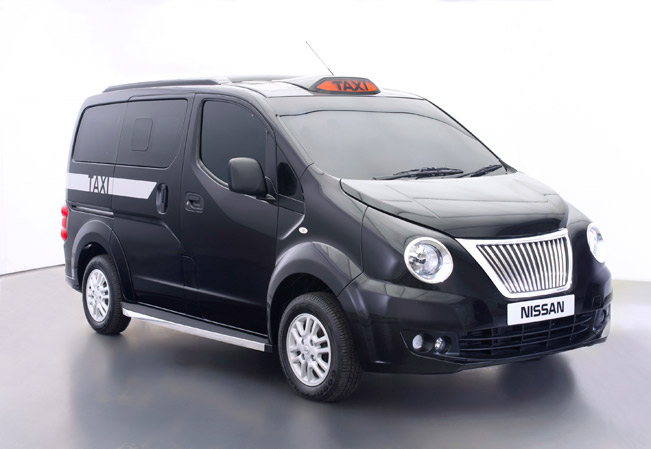 Well then, this NV200 is Nissan's take on the London cab concept, and does it look scary or what? Shouldn't act so surprised really, since this is not the first time Nissan has tried to pass a van for a London taxi. In fact, they've been doing it around the world. Must be a response to the global obesity crisis. It's the looks that really have the most shock value.
Obviously, there's a London cab (Hackney Carriage) tribute lingering in there, but it just sends shivers down our spines and not in a good way. It's creepy – round headlights and a smiley new grill. As close as something inanimate comes human likeness, the more anxiety it causes in people. Not our words, look it up. It's called the "uncanny valley" hypothesis. Science!
What's more fascinating is that it's also a bland, soulless NV200. The plan is to put it on the streets at the end of this year with a 1.6-liter petrol engine in it, which is supposed to be "far cleaner, with lower levels of NOx and particulates" when compared to the current diesel London Hackneys. Official, though not final, estimations point to 10mg/km of NOx emissions and 1.0mg/km of particles. Again, not surprising for a petrol. It's won't be particularly punchy as well, with 115 hp under the bonnet and a tiny bit more than that in lb-ft torque. Alternatively there will be an all-electric version called the e-NV200. It will arrive in the UK at some point in 2015 – silent and creepy.
Source: Nissan