2012 BMW 328i and 335i Sedans - Price
BMW Announces Prices for All-New 3 Series: 2012 BMW 328i and 335i Sedans priced at $35 795 and $43 295 respectively
Just before a couple of hours BMW of North America had made an announcement of the prices for the all-new 2012 BMW 3 Series Sedans. The 2012 328i Sedan will be priced from $35 795 while the 2012 335i Sedan will be priced from $43 295. Of course in the stated prices is included destination and handling (which costs $895). The base price of $320 and $370 increase over the outgoing models, nevertheless, as an addition to the brand new redesigned exterior and interior, the new cars include a significantly higher level of standard equipment. If you wonder what it might be, it is the following: a 6.5-inch central display with iDrive controller, Bluetooth connectivity, USB/iPod interface, 8-Speed Automatic Transmission, Automatic Start/Stop, Dynamic Driving Control with ECO PRO Mode and Brake Energy Regeneration. Further improvement is made with larger wheels and tires, which go as standard equipment for both models.
The sixth generation BMW 3 Series Sedan raised the question once again about the benchmark by which all sport sedans are measured. Not surprisingly the pioneering history of the 3 Series is taken as an inspiration for the new sports sedan. Every BMW admirer would love the new powerful styling that is actually a fresh interpretation and conscientious development of traditional BMW design. These all-new 3 Series will without exception set very high standards for performance and handling, for luxury, technology and last but not least - for efficiency.
To go further into details, the 328i Sedan is equipped with its TwinPower Turbo four-cylinder engine. On the other hand we have the 335i, which features the BMW's TwinPower Turbo 3.0-liter inline six. Both will be available in a trio of trim and equipment versions - the Sport Line, Luxury Line and Modern Line. This is to be made because as usual BMW presents its own individual take on the character of the sports sedan, and of course – they care about the customer individual taste.
The all-new BMW 3 Series Sedan will debut at the North American International Auto Show in January and arrive in US showrooms in February 2012 as a 2012 model.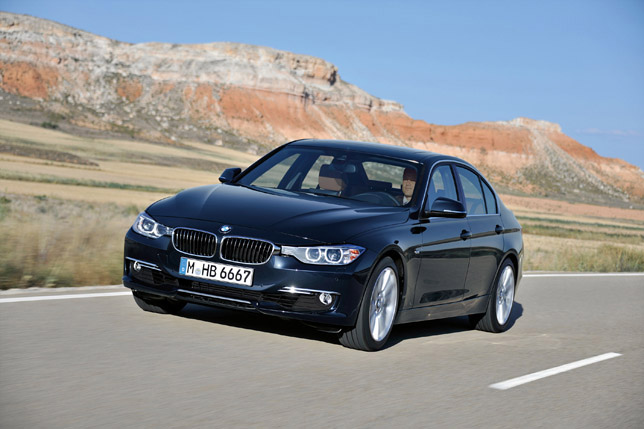 Source: BMW