BMW test driver crashes in a 3-Series F30 Hybrid
Horrible accident happened on the Autobahn in Germany. A BMW 3-Series Hybrid Prototype crashed severely in a truck. The driver of the car had no passengers, but he is not alive. The crash was on September 21 on the A92 near the automaker's Dingolfing factory.
The test driver obviously was running the 3-Series Hybrid at high speeds while passing several trucks and one of them pulled out. Despite the reaction of the driver, he didn't manage to safe himself and the impact was inevitable. The car went under the rear trailer and he had no chance (check the pictures).
The A92 was closed for several hours due to the difficulties of recovering the crashed car.
Of course, there is ongoing investigation which will explain how this terrible accident happened.
May the driver rest in peace.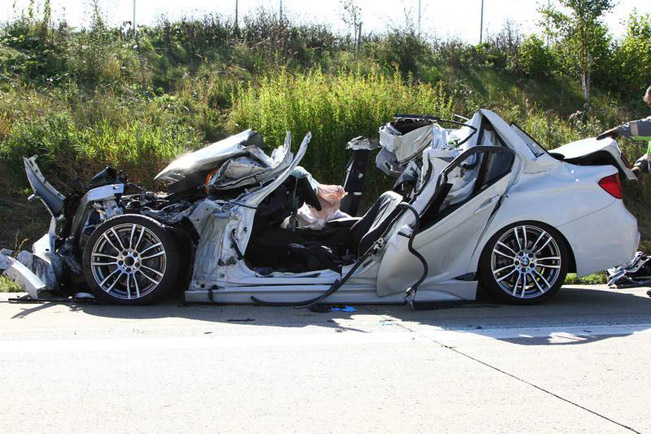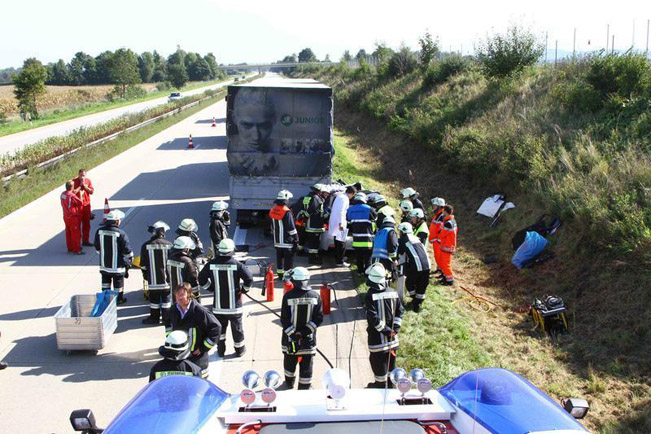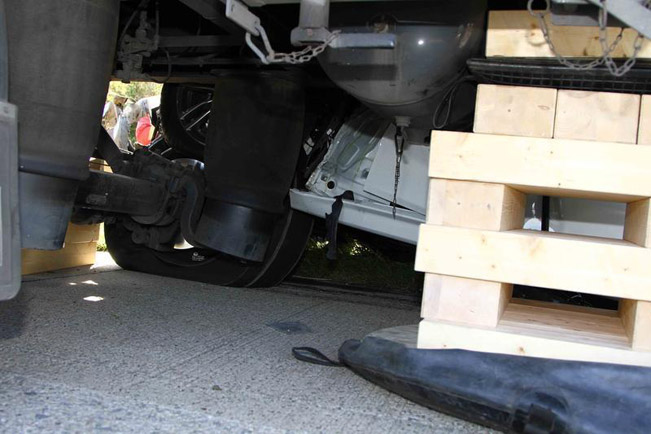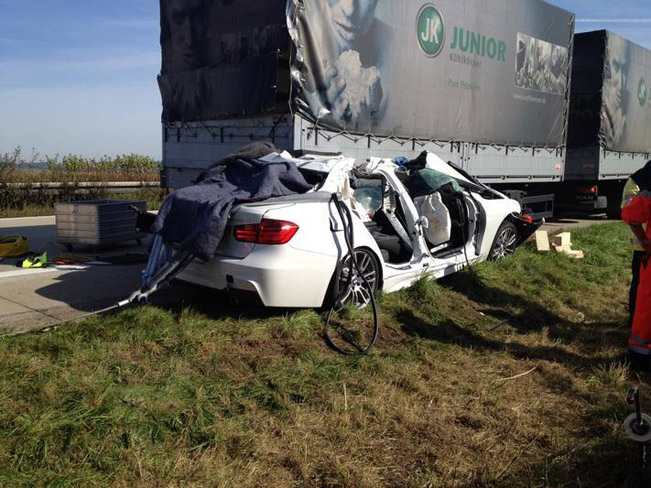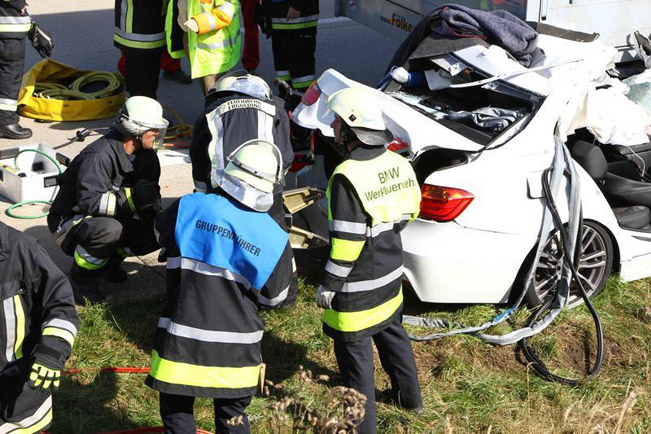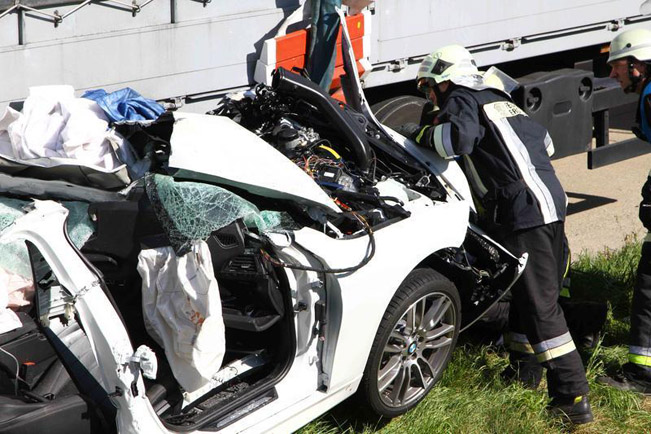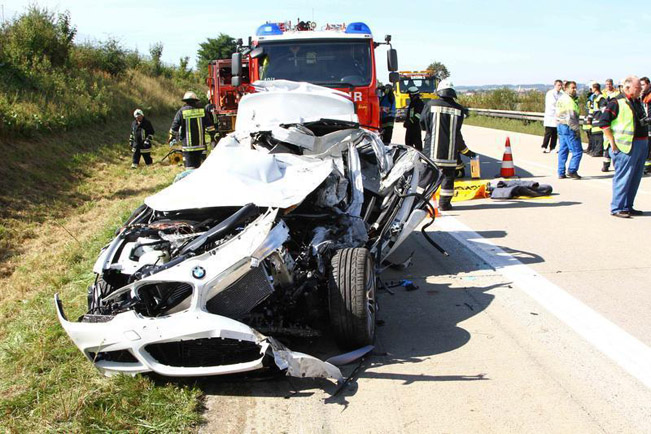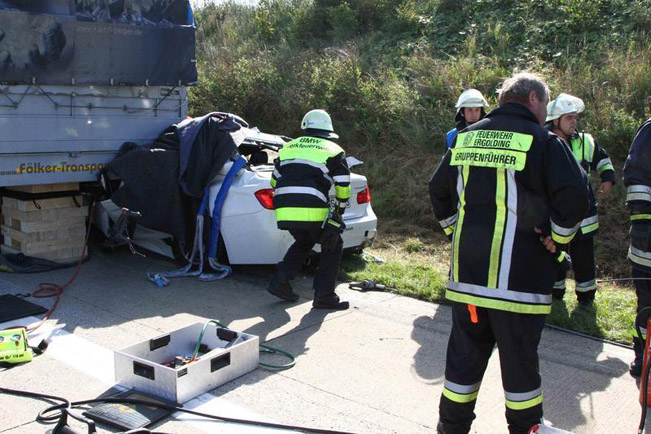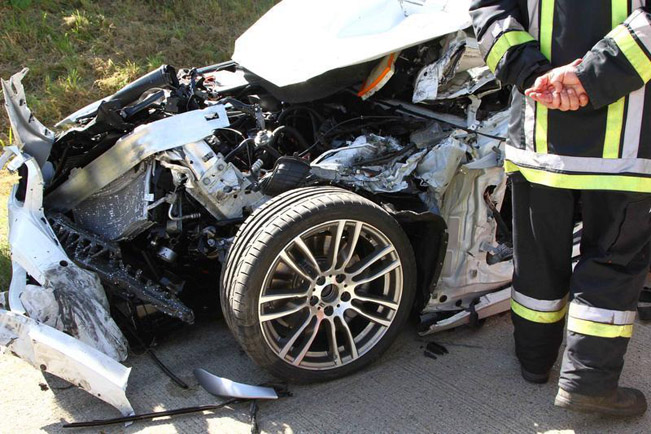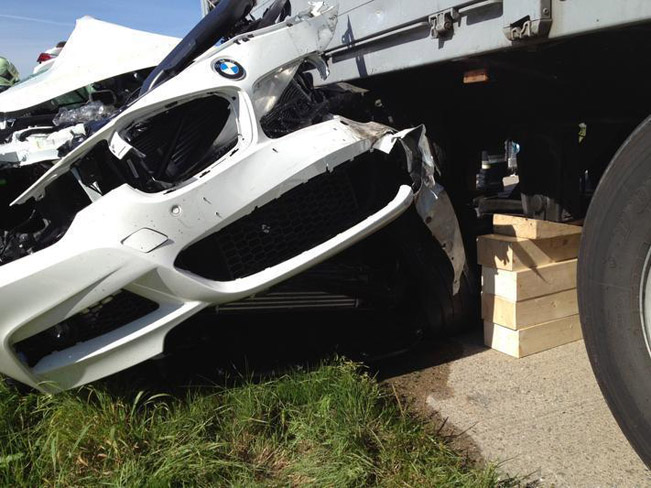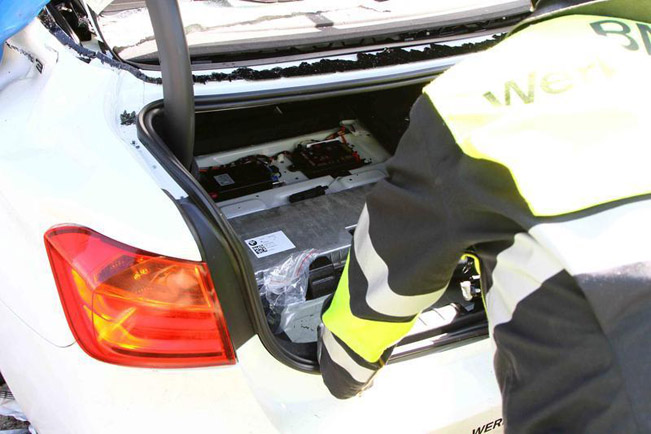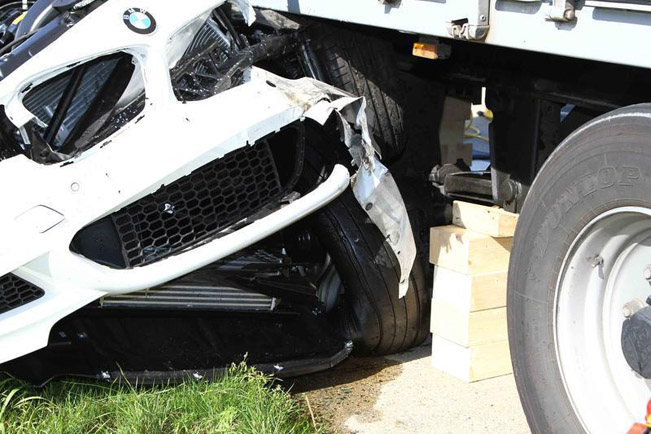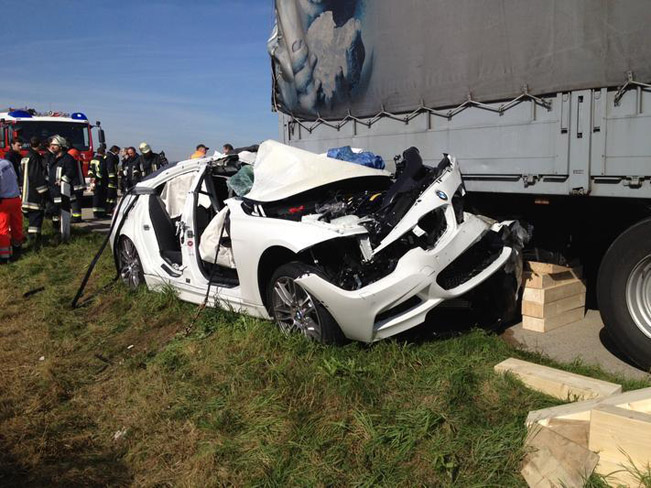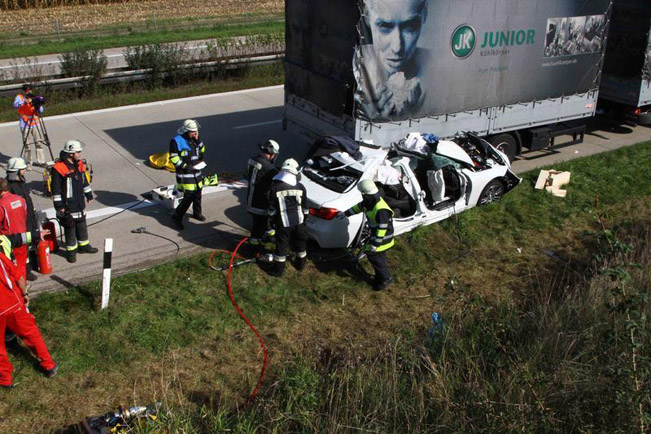 Source: GTSpirit