2012 Chevrolet Camaro ZL1
The newly presented Chevy Camaro ZL1 is the latest addition by Chevrolet and most powerful series 2012 Camaro ever. Premiered at the Chicago Auto Show, the 2012 Chevrolet Camaro ZL1 is scheduled for market launch in early 2012, featuring high-end technology and performance.
Under the masculine bonnet of the top-performance pony ride will be a supercharged V8 plant delivering an extraordinary output of 550 horsepower (410 kW), which will be backed by technologically advanced and highly developed chassis and suspension systems, delivering balanced, track-ready handling and braking power.
Rick Scheidt, vice president of Chevrolet marketing shares:  "Camaro ZL1 is about high-tech performance and design, and is a type of car no one has ever brought to this segment previously. It's the most technically advanced Camaro ever, so we've chosen a name from the most elite and exclusive Camaro in history."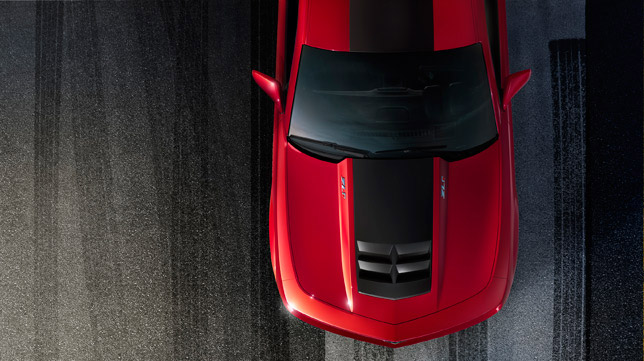 On the outside, the ZL1 design highlights some major improvements, including a new front fascia and hood with air extractors, optimized aerodynamically to aid the handling. The car's hood further boasts a signature center section in carbon fiber finished in satin black. New rocker panels, 20-inch massive alloys and exhaust tips portray the muscle car's handling and power.