2013 BMW 135is Coupe and Convertible US - Price $44 145 and $48 845
BMW has announced the new 2013 1-Series (F20), recently and now the company is turning back to introduced the sports model of E82 (1-Series Coupe) and E88 (1-Series Convertible) – 135iS.
Both the new 135iS Coupe and Convertible are scheduled to arrive in BMW Center showrooms this fall with retail pricing set at $44 145 and $48 845 respectively, including $895 destination and handling.
The 135iS is powered by the famous TwinPower Turbo 3.0-liter inline six-cylinder engine (N55), which is slightly updated to produce 324HP (239 kW) and 429Nm (317 lb-ft) of torque. It comes with a 6-speed manual gearbox and an optional seven-speed Double Clutch Transmission (DCT).
A Performance exhaust system complements the increased engine performance and provides a sporty exhaust tone. The engine cooling system has been upgraded to match the additional performance output by adding a larger, and more powerful radiator fan and an auxiliary radiator.
The 135iS is equipped with sport suspension incorporating an aluminum double-pivot front suspension and a five-link fully independent rear suspension in lightweight steel.
The differential in the 135iS is also updated and optimized for running smoothness and fuel efficiency.
The exterior boasts gloss black accents, a lowered stance and exclusive 18" alloy wheels, while the interior comes with a pair of sport seats with blue contrast stitching, stainless steel pedals and unique badging.
The BMW135is Coupe and Convertible are available to order now and are scheduled to arrive in BMW Center showrooms this fall.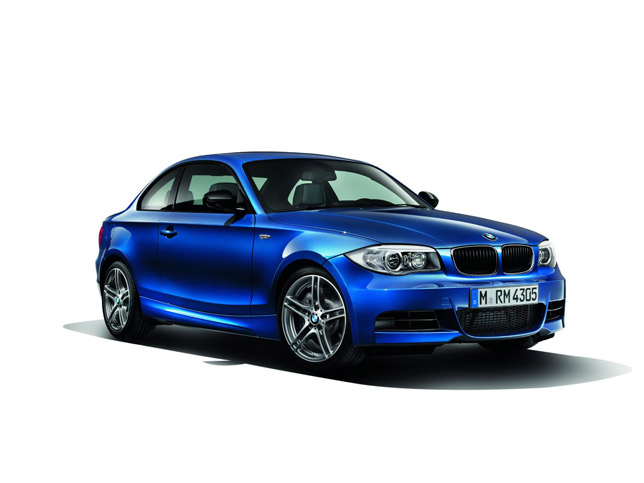 Source: BMW US