2013 Cadillac XTS Luxury Sedan – pricing announced
Cadillac's most technologically advanced and latest luxury sedan, named 2013 Cadillac XTS is going to be available at U.S. dealerships later this spring with a starting price of $44 995.
This vehicle is unique in its class, because is the only one to include Magnetic Ride Control as a standard. And if you aren't already familiar with what this is, well in short – it is the world's-fastest reacting suspension technology. Now, you can imagine how exciting this car should be.
Additionally, Cadillac's breakthrough in-vehicle user experience for control and connectivity named CUE is featured as a standard. This technology is making its debut n the 2013 XTS as well.
Furthermore, the customers are going to be offered three option collections: Luxury, Premium and Platinum. The XTS Platinum model includes the highest level of technology and luxury. It comes to offer one of a kind front appearance, wheels and interior colors, materials and trim. Moreover, it is equipped with an advanced all-wheel-drive system, using Haldex technology to transfer power front-to-back, and side-to-side along the rear axle. Actually, this will be offered in all three trim levels, above the standard model.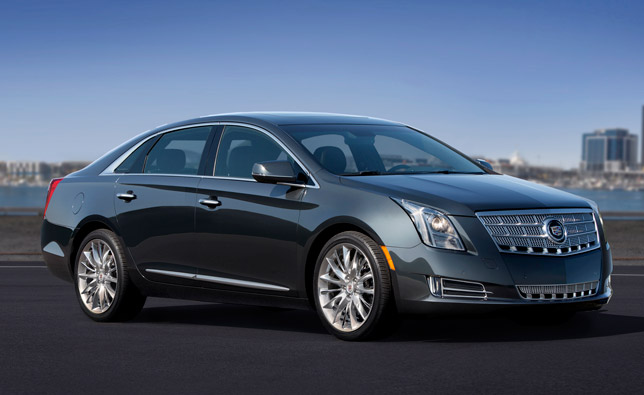 The all-new 2013 Cadillac XTS luxury sedan combines advanced technology, astonishing design and confident performance. The will be equipped with 3.6-liter V6 engine with 322PS (237 kW) and 372Nm (275 lb-ft).
What is more, Cadillac is preparing for the debut of CUE first automotive use of capacitive touch. It features a new CUE iPad Application, which replicates the center screen that is the hub of the system. It will provide the necessary videos and information.
Another technology to be used in the Cadillac is the OnStar, which provides live assistance to XTS owners for CUE questions.
Source: GMC