2013 Ford Transit Connect Wagon - 7.8 l / 100 km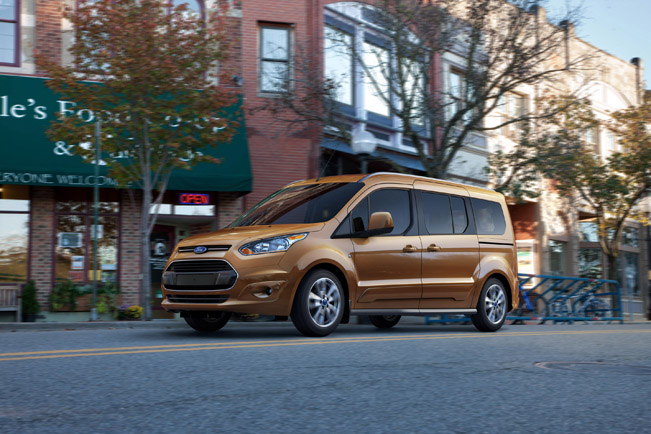 Ford has unveiled the new 2013 Transit Connect Wagon offering 7-seats and impressive fuel economy of over 30 mpg US corresponding to 7.8 liters per 100 km.
"Transit Connect Wagon gives young families and people on the go the fun-to-drive and efficient vehicle they've been looking for," commented Mark Fields, Ford's President of The Americas.
"It's an all-new, smaller seven-seater that has better mileage than larger vans and creates a segment of its own. Customers also will love the unique combination of style, adaptability and affordability this wagon brings.", he added.
The MPV is powered by a four-cylinder 2.5 liter petrol engine or an 1.6 liter EcoBoost. Both power units are mated to a 6-speed automatic gearbox.
Transit Connect Wagon offers a choice of two fuel-efficient four-cylinder engines, two wheelbase lengths and three series models – XL, XLT and range-topping Titanium Transit Connect Wagon takes adaptability to a new level with the convenience of sliding side doors, fold-flat second- and third-row seating, a 1,200-pound-plus payload, and choice of a rear liftgate or symmetrical, side-hinged cargo doors.
Ford Transit Connect Wagon will hit the US market in the end of next year.
Source: Ford