2013 Geneva Motor Show: KTM X-BOW GT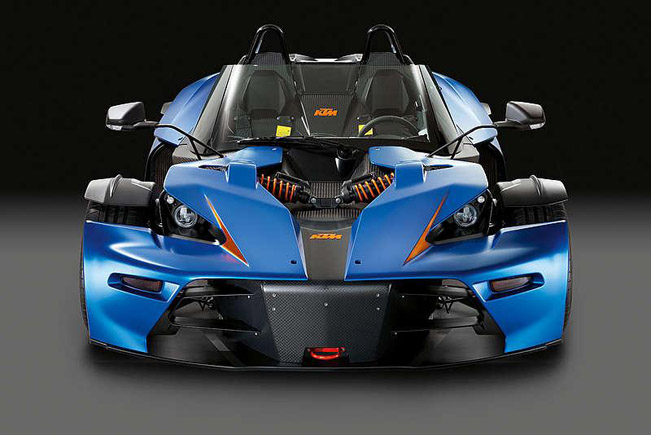 KTM has exhibited the new 2013 X-BOW GT at the Geneva Motor Show. The "Supersportscar of the 21st century" comes with a road-legal soft-top, a wide range of colors and different performance parts available as options.
The GT model is based on KTM X-BOW R. It is powered by a 2.0 liter turbocharged petrol with 285HP (210 kW) at 6,400RPM and 420Nm (310 lb-ft) at 3,200RPM. The engine is mated to a 6-speed manual gearbox sending the power to the rear wheels. 0-100 km/h in 4.2 seconds and a top speed of 231 km/h (144 mph).
The dimensions are: 3788 mm length, 1915 mm width, 1202 mm height and 2430 mm wheelbase. The curb weight is 847 kg (1,867 lbs). KTM X-BOW GT rolls 17" front wheels with 205/40 tires and 18" rears with 255/35 tires. It can average 8.3 liters / 100 km (28.3 mpg US) with CO2 emissions of 189 g/km.
The price for this toy starts at €72,500.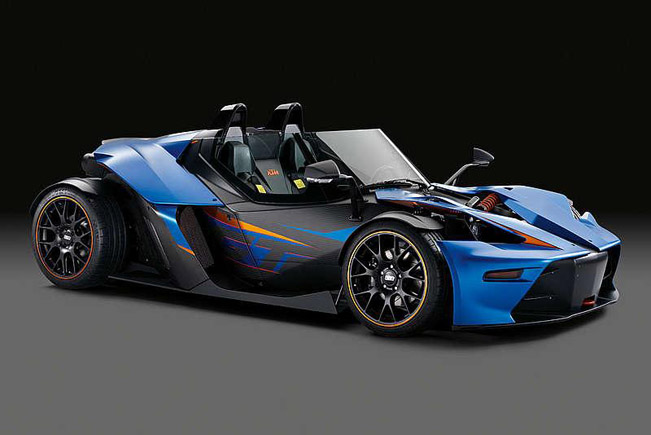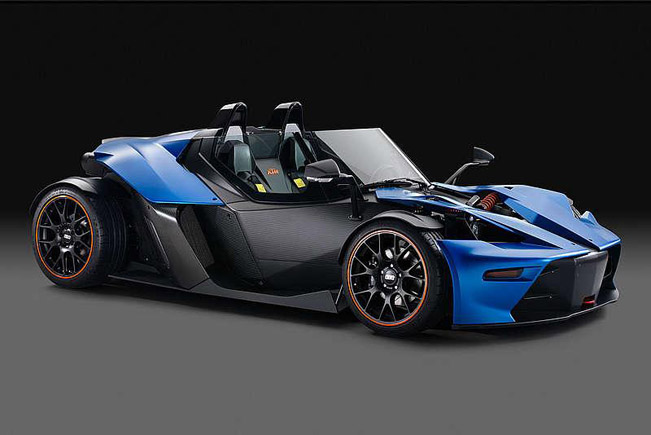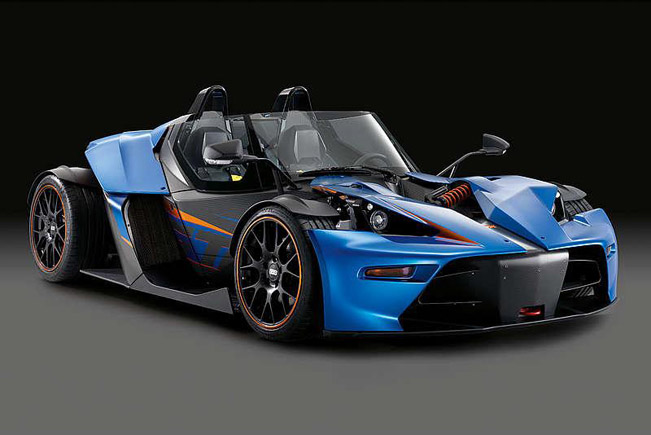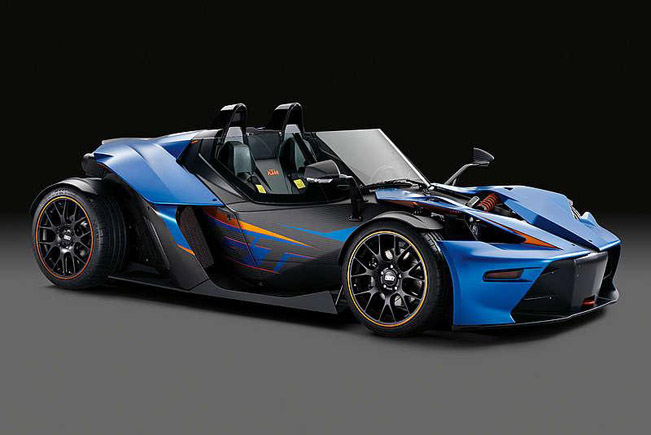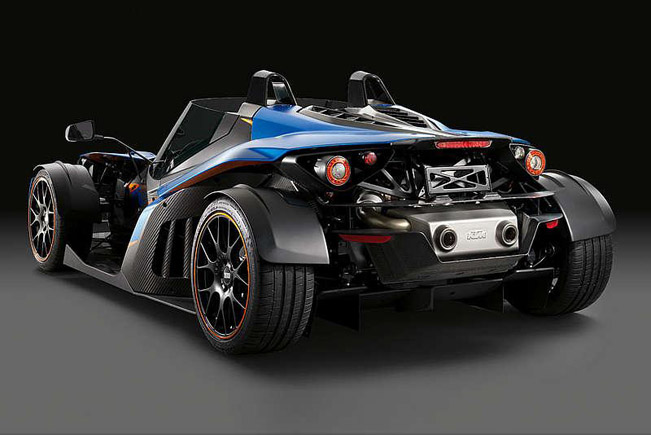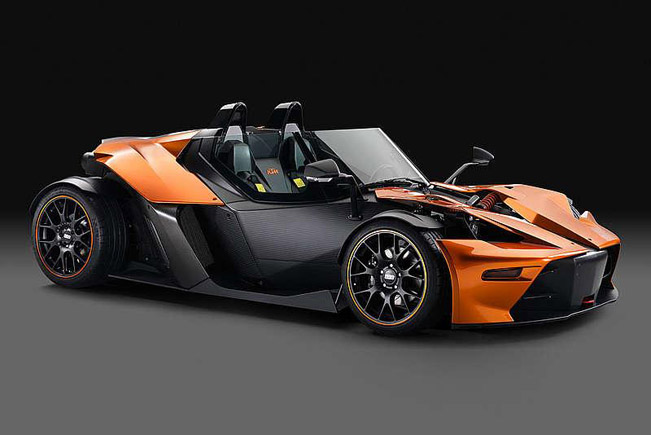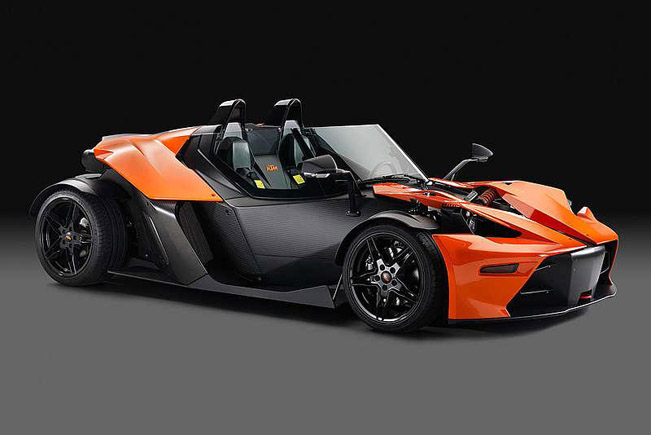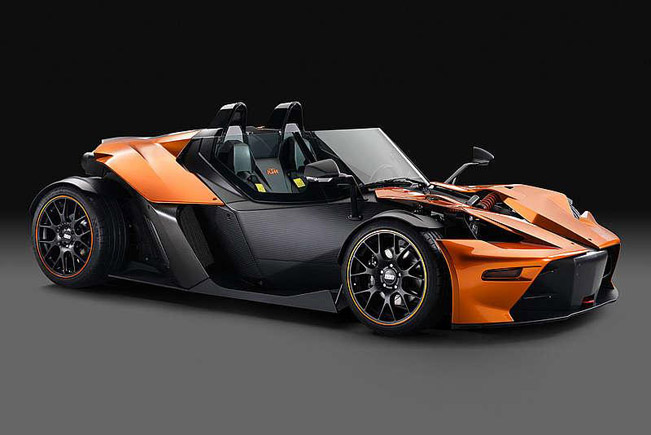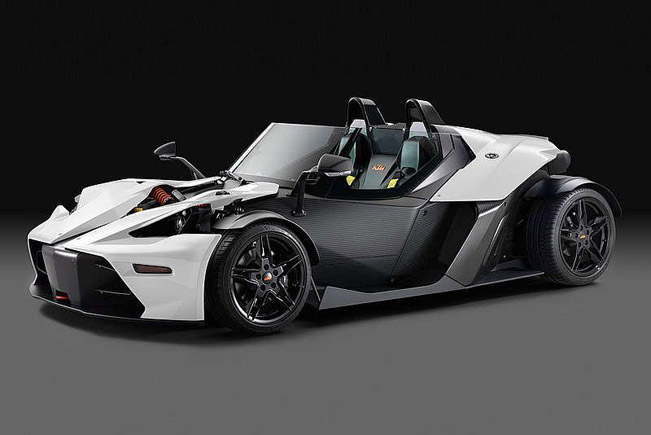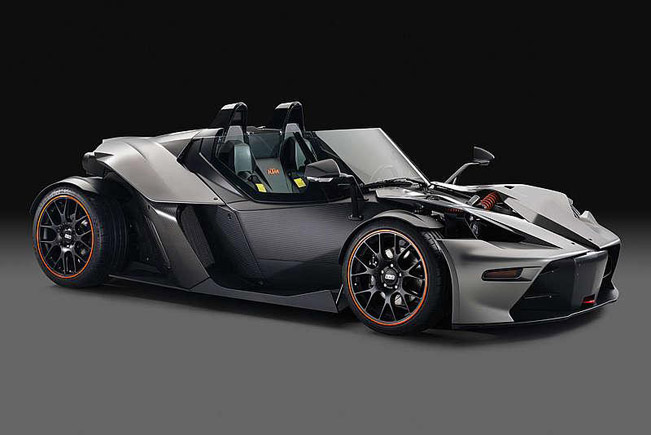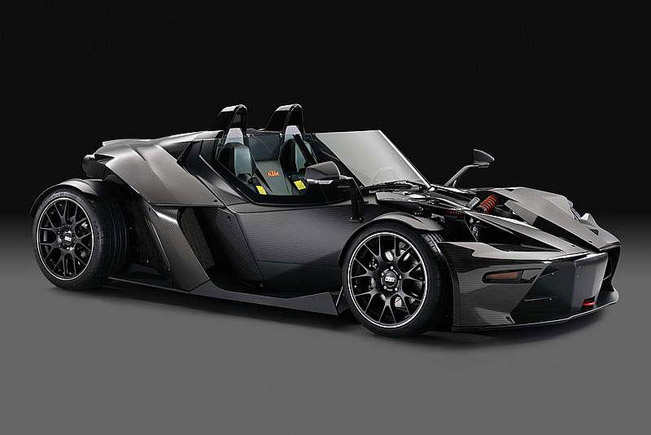 Source: KTM