KTM X-BOW R Price - €58 795
KTM has officially released the brutal version of X-Bow. The R model is completely revised and now even more powerful. True to the KTM "Ready to Race" motto the "R" model was driven on the road straight from the assembly line in Graz directly onto the racing circuit.
X-Bow R is powered by a 2.0 litre TFSI petrol engine from Audi, which has been reworked with bigger turbocharger, an altered fuel injection system and engine electronics have been additionally updated by Bosch Engineering Group (BEG) to make sure that all components work in perfect balance. However, the result is more than satisfying – 300PS (220 kW) and 400Nm (295 lb-ft) of torque at just 3300RPM, which is an increase of 60PS over the standard X-Bow.
Because of the new power, the suspension has been also revised. The engineers installed a new torque arm that is directly connected to the carbon monocoque chassis. With this, the torsional stiffness is significantly increased, especially when accelerating out of corners and the KTM X-BOW R handles even better. Furthermore, the vehicles is lowered with 19mm, which means that X-BOW R can create lateral acceleration of more than 1.5 g.
Finally, the engineers installed a set of stiffer springs and new dampers.
All that pleasure comes at staggering price - € 58 795. This is way too much, because X-Bow R is not suitable for everyday driving. Still, if the price doesn't matter, this is the thrill you need.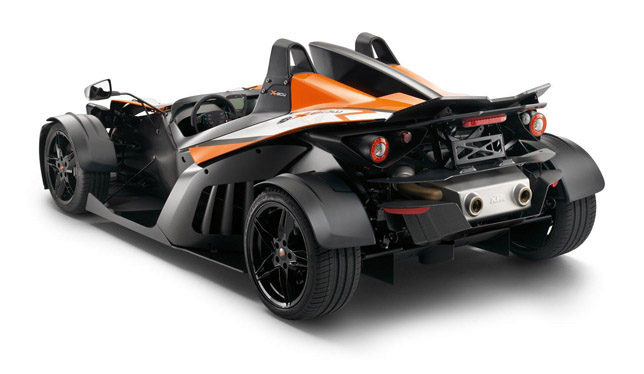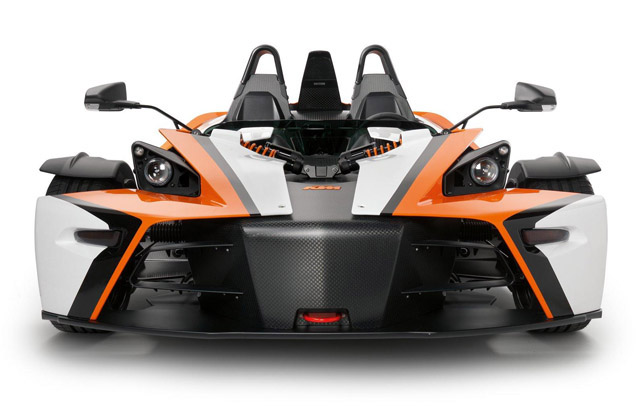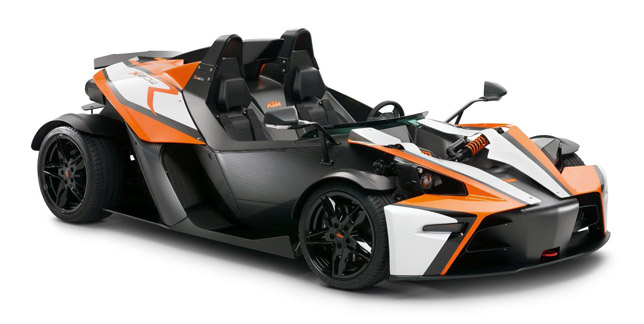 KTM X-BOW R:
- Carbon fiber racing monocoque with crash box in visible carbon fiber - Audi 2.0 TFSI engine with direct fuel injection and 220 kW (300 hp) - Mechanical limited slip differential - Smooth surface racing underbody with a rear diffuser in aluminium composite - Individually adjustable pedals - Adjustable and removable multi functional steering wheel - Sports suspension, adjustable in rebound and compression damping - Keyless go system - Painted rims - 4-point safety belt - Special paint work in "R" design
Source: KTM