2013 Skoda Fabia Reaction and Monte Carlo TECH Estate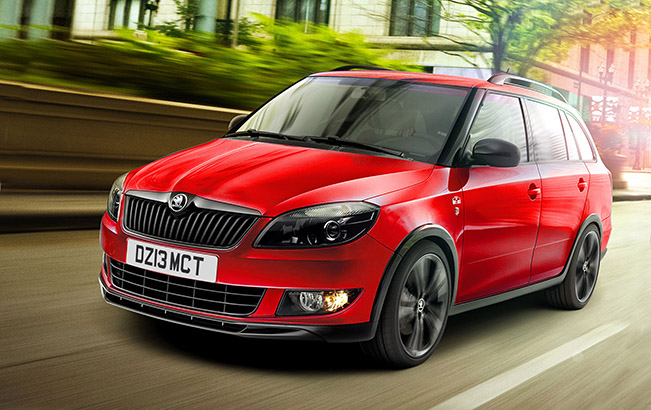 Skoda Fabia Reaction and Fabia Monte Carlo TECH Estate hit showrooms this month, both delivering high equipment levels and incredible value for money. The new Fabia Reaction is priced from £9,690, which is £3,715 less than the normal price of £13,405. The new Fabia Monte Carlo TECH Estate has a price tag of £12,575.
The 2013 Fabia Reaction comes with AC and a three-spoke leather steering wheel fitted as standard, while the exterior benefits from a unique combination of 16" black Comet alloys, rear spoiler, black detailing on the roof, mirrors and grille, and Sunset glass. Combined with the Meteor Grey paintwork, the Fabia Reaction has serious head-turning ability.
The Fabia Reaction model is fitted with a 1.2 12V 69PS engine and is only available in hatch form. There is also a
The 2013 Fabia Monte Carlo TECH Estate boasts Amundsen sat-nav and Bluetooth connectivity as standard. There is also a striking design that includes gloss black wheelarches and grille. The engine range includes a 1.2 TSI 105HP and 1.6 TDI CR 105HP.
Source: Skoda