2014 Ford Territory for Australia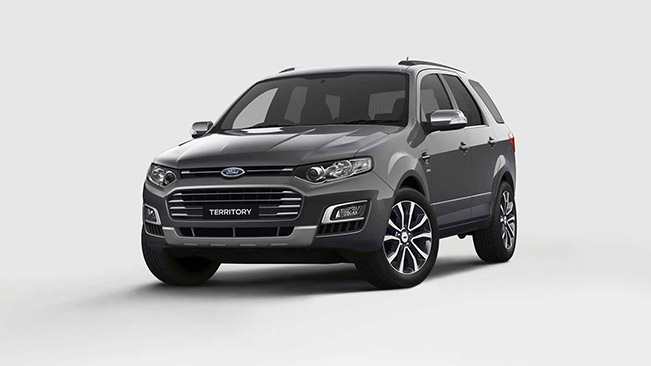 Ford Australia has published an image of the production version of the 2014 Territory facelift. The SUV will be produced specially for Australia and will be available with a choice of two engines and several trim levels.
The manufacturer didn't release further details, but the image of the range-topping Titanium version will feature a new front grille as well as a redesigned bumper. Ford Australia has also confirmed that there are no changes at the rear.
The engine range will include a 4.0 liter in-line six-cylinder petrol engine and a V6 TDCI turbodiesel comprising more than 50 % of the model's sales. The 2014 Ford Territory is expected to hit the dealerships in the end of this year and further details will be unveiled in the next few weeks as well as the pricing.
Ford Australia has also revealed the G6E version of the Falcon model. It will be the most luxurious in the range and will be sold alongside the XR6 and XR8 models. 2014 Ford Falcon XR8 will be offered with a choice of three engines: EcoBoost, V6 or V8 petrol. It comes with a number of upgrades including revised exterior and interior.
XR's slim headlights deliver high-end technical look and include 'hockey stick'-style LED daytime running lamps. In addition, the lens reflectors also get distinctive "XR" shields and there are also unique fog lamp bezels.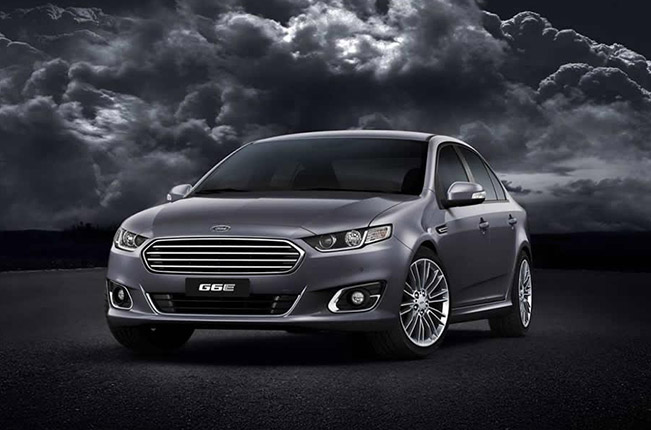 Source: Ford