2014 Hyundai Elantra Sport [video]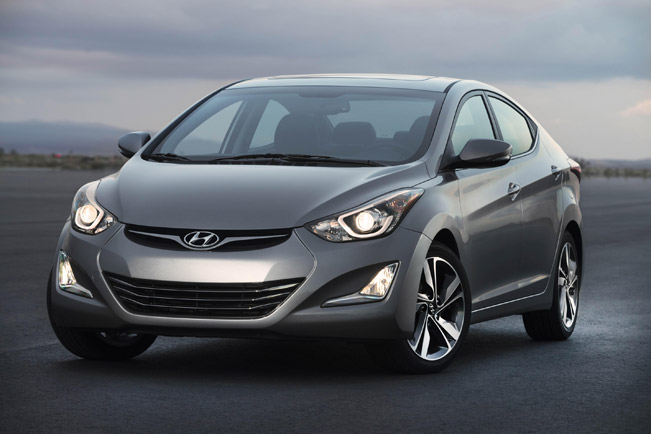 Hyundai has unveiled the new 2014 Elantra Sport at the Los Angeles Auto Show.
The exterior boasts a black chrome grille, LED headlights and a new rear spoiler. Other highlights include chrome trim and two-tone 17" alloy wheels. The interior features leather seats, alloy pedals andaluminum sill plates. There is also a leather sports steering wheel, a six-speaker audio system and a 4.3" touchscreen display.
2014 Elantra Sport also comes with a revised steering system and a sport tuned suspension including stiffer springs and dampers. There is also a bigger front stabilizer bar to reduce the body-roll.
2014 Elantra Sport is powered by a 2.0 liter GDI four-cylinder engine – 173HP (129 kW) and 208Nm (154 lb-ft). It is connected to a 6-speed automatic transmission. The fuel consumption is 24 mpg in city and 35 mpg on the highway.
Source: Hyundai