2014 Hyundai Genesis [videos]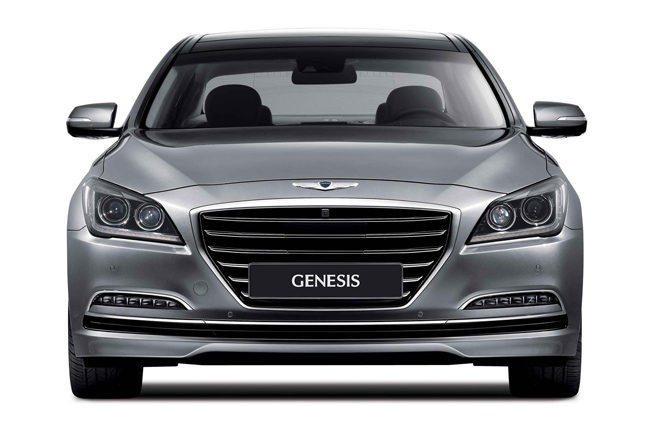 Hyundai has released published several videos showcasing the all-new 2014 Genesis luxury saloon. The second generation of Genesis is expected to hit the market  in the beginning of the next year. It combines stylish design and exceptional capabilities. The video clips show both inside and out as well as some very clever innovations.
The 2014 Genesis is powered by a 3.0 liter V6 with 257HP (189 kW), a 3.3 liter V6 with 282HP (207 kW) and a 3.8 liter V6 with 315HP (232 kW). The top-of-range 5.0 liter V8 boasts 425HP (313 kW). 0-100 km/h in 5.4 seconds and a top speed of 240 km/h (149 mph). All motors are connected to an 8-speed automatic gearbox.
The HTRAC all-wheel drive setup will be offered as optional equipment for the 2014 Genesis, while the standard car will retain its rear-wheel drive arrangement.
Enjoy!
Source: Hyundai