2014 Hyundai i10 Sport - Price €13,990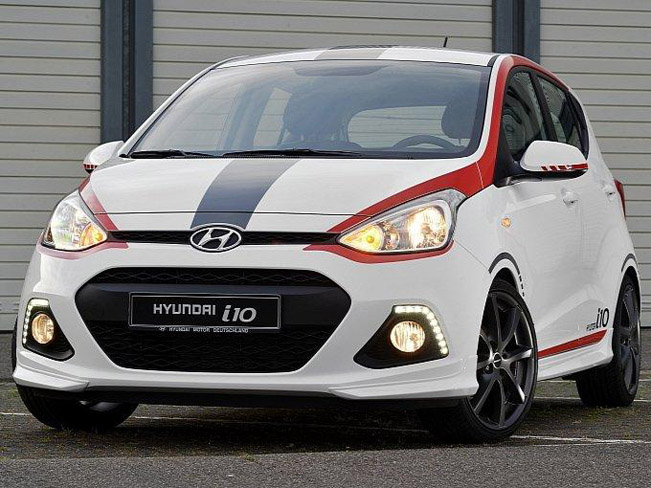 Hyundai is now offering a special edition i10 Sport designed especially for the customers in Germany. The small city car comes with some nice sport upgrades like big wheels and lowered suspension.
The exterior of 2014 Hyundai i10 Sport boasts a set of 17" alloy wheels fitted with low profile tires as well as new side skirts, LED DRLs (daytime running lights) and red and black race-inspired graphics from the front bumper to the rear window. The stance is further improved thanks to a new set of lowering springs (-20 mm).
The interior boasts full music connectivity (iPod, Bluetooth, USB) and red sporting elements. Last, but not least are the partial leather seats.
2014 Hyundai i10 Sport is powered by a 1.2 liter naturally aspirated four-cylinder petrol engine – 87HP (64 kW) and 120Nm (88 lb-ft) of torque. 0-100 km/h in 12.3 seconds and a top speed of 175 km/h (109 mph). Although the small city car is way behind normal sport cars, it is pretty nimble in normal conditions. It can average 4.9 liters / 100 km.
The price for this toy is €13,990, which is a good value for money considering the additional extras and the nice look.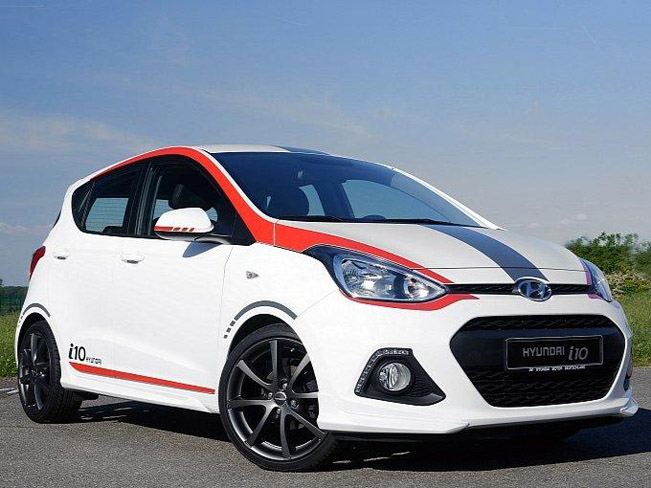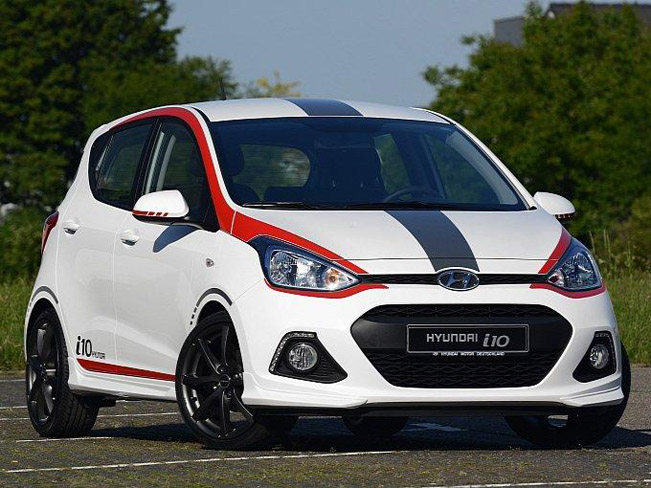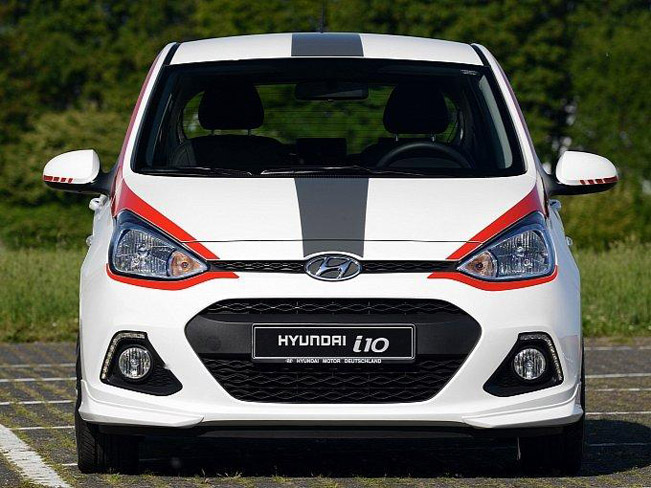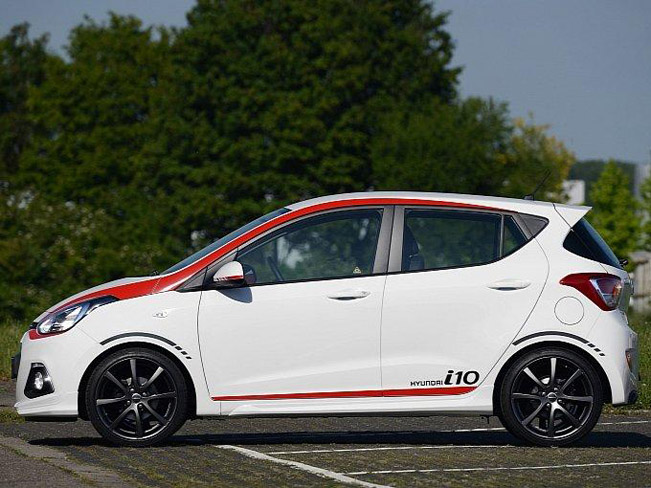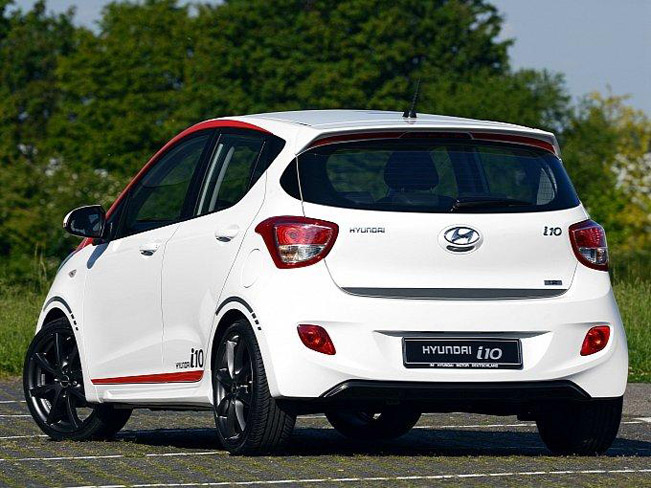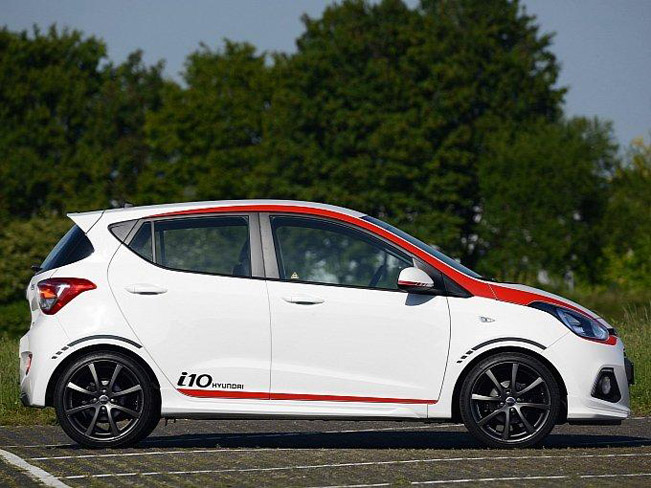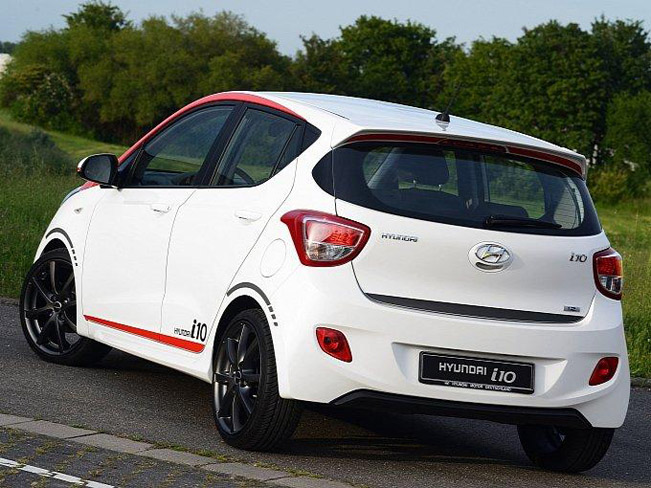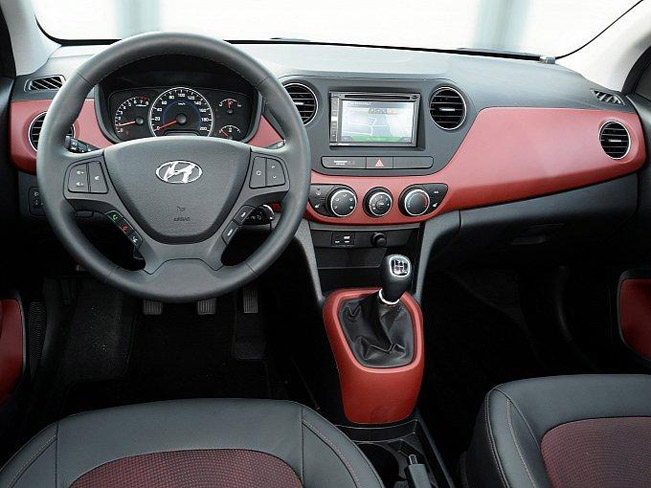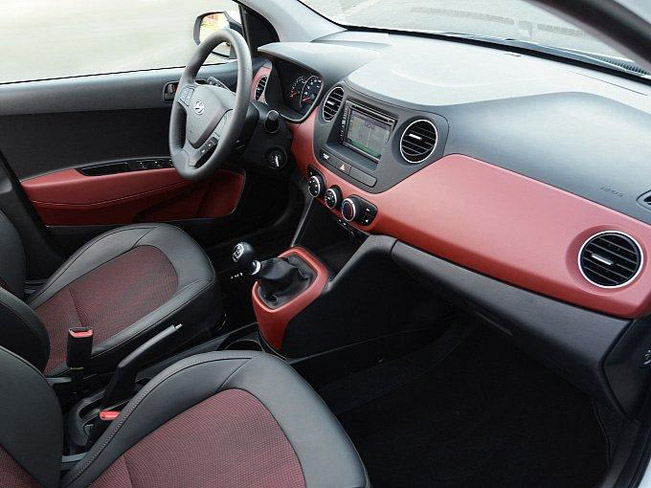 Source: Hyundai