2014 Lotus Elise S Cup R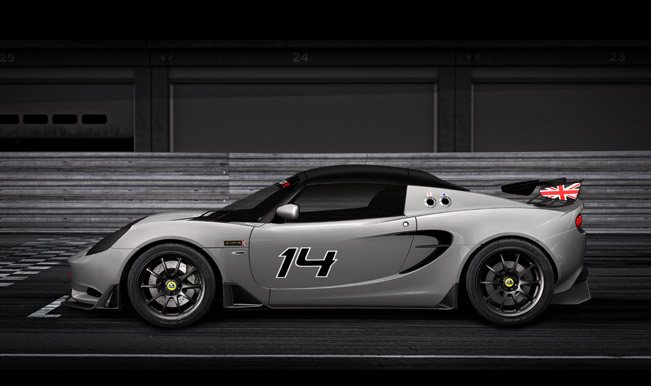 Lotus has introduced the 2014 Elise S Cup R, which will take its place alongside the Exige V6 Cup and Exige Cup R as well as the mighty Evora GT4. The small sports car is going to race in Birmingham between 9th and 12th January.
Lotus owners looking to race their road cars at weekends, or indeed take racing a step further by entering their Lotus to compete around the world through the global Lotus Cup network; or indeed take part in the almighty GT and endurance series with the outstanding Evora GT4 – there is a Lotus to suit.
2014 Lotus Elise S Cup R is powered by a mid-mounted 1.8 liter four-cylinder engine. It also comes with a bespoke aerodynamic body kit and a motorsport-specific map in the engine control module (ECM).
The body kit includes a revised front splitter, barge boards, winglets, rear diffuser, floor extensions and rear wing. The clever manipulation of air-flow creates extra downforce – and combined with adjustable dampers and springs, lap times are reduced by circa 4 seconds on a 3.54km (2.2 mile) lap over the standard Elise S.
Source: Lotus