2014 Nissan GT-R Nismo EU-Spec - 600HP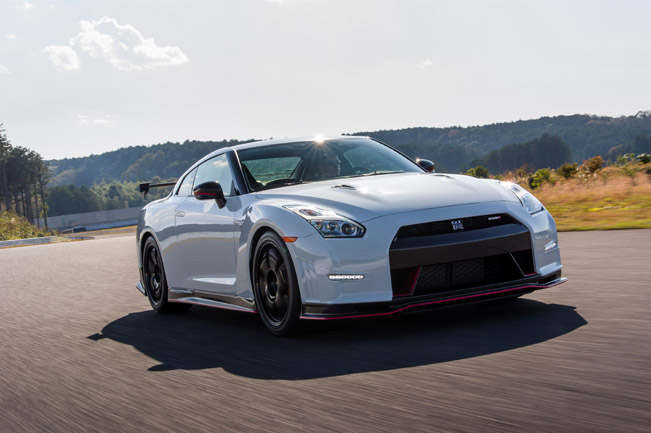 Nissan is going to exhibit the European version of the highly anticipated 2014 GT-R Nismo at the Geneva Motor Show on 4th March. The racing machine delivers "factory tuned" supercar dynamics with revolutionary enhanced aerodynamics and ultra-precise handling.
The Nissan GT-R Nismo features exclusive styling that embraces the longstanding racing philosophy of form following function. It has numerous motorsports-inspired technologies to enhance the car's performance through optimised aerodynamics, suspension and powertrain, creating a well-balanced machine that is at home on both the road and track.
The Nismo is now available in Japan, and will hit the European market in September. It has been developed and tested at Germany's famous Nurburgring Nordschleife, widely considered to be one of the most challenging circuits in the world.
2014 Nissan GT-R Nismo EU-Spec will be powered by the well-known 3.8 liter twin-turbo V6 tuned to 600HP (441 kW). Advanced aerodynamics generating additional 100kg of downforce at 300km/h (186mph) for exceptional road-holding.
"With a 7:08.679 lap time, we can authoritatively say that the Nissan GT-R Nismo*2 holds the volume production car lap record at the Nürburgring Nordschleife, which is the gold standard of high performance achievement.", commented Nissan CEO Carlos Ghosn.
Source: Nissan