2014 Qoros 3 Hatchback [video]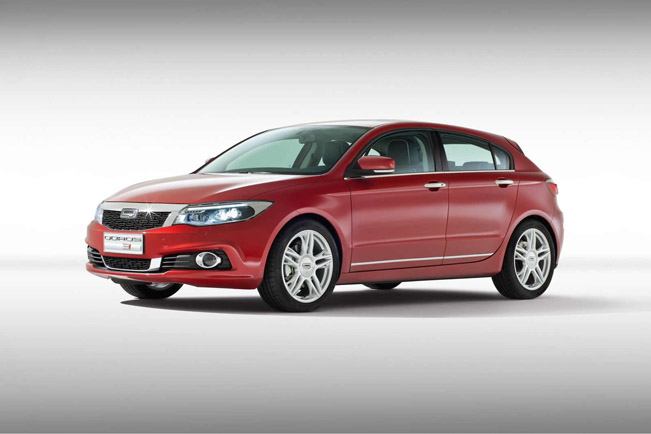 Qoros has unveiled the 3 Hatchback model ahead of its official public debut scheduled for March at the 2014 Geneva Motor Show. There are two pictures and a video of the second model in the range.
The design and engineering of the compact (C-segment) Qoros 3 Hatch draws heavily on the brand's first model, the Qoros 3 Sedan. While it is similarly inspired by contemporary European automotive styling themes, it displays a subtle, youthful evolution of the distinctive signature Qoros design cues to inject greater sportiness to the car's appearance.
"The new Qoros 3 Hatch will appeal to the modern metropolitan always-connected customer who needs a little extra versatility provided by the hatchback body style", commented Vice Chairman of Qoros, Volker Steinwascher.
"It offers those with active outdoor lifestyles or young families extra practicality, combined with added coolness thanks to its more spirited, sporty look", he added.
As well as rear lamp clusters and tailgate specific to the hatchback, the Qoros 3 Hatch features subtle visual changes at the front that differentiate it from the Sedan – notably to the front grille, front bumper and front fog lights. These create a bolder 'face' and a more compact, dynamic, sporty appearance that will appeal to a new, more lifestyle-oriented group of customers.
The interior boasts key ergonomic features, refinement, understated quality and equipment are shared with its sedan compatriot, although new upholstery colour combinations and materials will provide a fresh, new ambience.
Actually Qoros 3 Hatch looks pretty and and with a 1.6 liter four-cylinder engine offered in naturally-aspirated and turbocharged versions, it will deliver nice driving pleasure. The engines can be mated to either 6-speed manual or an automatic dual-clutch gearbox.
Both Qoros 3 Sedan and 3 Hatch will be assembled in plant located in Changshu, China.
Source: Qoros