2014 Seat Leon ST [video]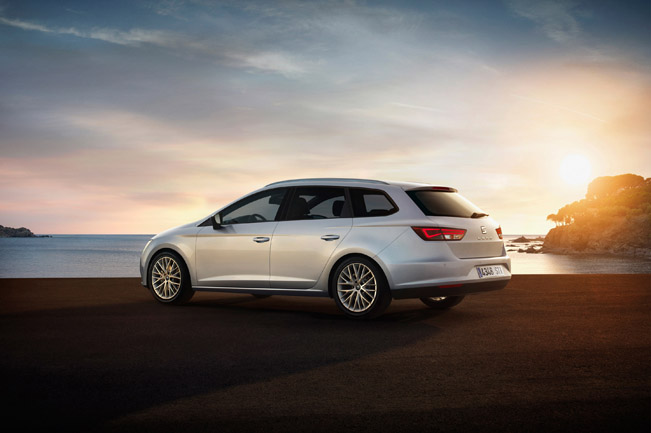 Seat has published a video on Youtube with the recently introduced 2014 Leon ST, which is expected to hit the market later this year.
After the introducing of Skoda Octavia Combi and Volkswagen Golf VII Variant, Seat responded with the Leon ST which seems to have the best design. Of course, all of them share same suspension, engines and some other technical issues. The 2014 Leon ST boasts 587-liter cargo capacity, which is the smallest, but it can be expanded to 1,470 liters once the rear seats are folded. This is more than enough even, if you have some large luggage.
The engine range includes a 1.2 liter TSI with 86HP (63 kW) and 105HP (77 kW), a 1.8 liter TSI with 180HP (132 kW) for the FR model. The diesels are a 1.6 liter TDI with 90HP (66 kW) and an FR-exclusive 2.0 TDI producing 184 HP (135 kW).
Seat UK has confirmed the Leon ST will be offered in a right-hand drive as well as a four-wheel drive variant with the 4Motion system borrowed from the Golf VII Variant 4Motion, of course.
Source: Seat