2015 Seat Leon ST 4Drive - Ready To All Roads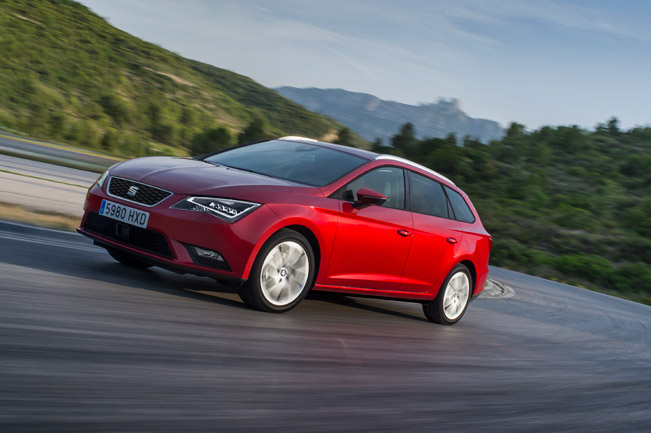 The new Seat Leon is now available in 4Drive all-wheel-drive version.With the complement of the ST 4Drive versions, the Spanish producers successful range now extends its offer with new models equipped with all-wheel drive.
The new Leon ST 4Drive offers a modern, electronically controlled Haldex clutch system that provides maximum grip on even the most irreconcilable roads. In normal operation, the clutch sends most of the engine power to the front wheels, but when traction suffers, the torque is deflected to the rear as well. The electronic control system is added to bring more safety and dynamics in all driving situations.
The AWD system works in sync with the four-wheel EDS dynamic control system consisting of electronic differential locks on both axles. The XDS (extended electronic differential lock) provides better traction while cornering. There is also an electronic stability program (ESP) as well as multi-collision brake system for maximum safety. These innovations make the car one of the most versatile and safe in its class.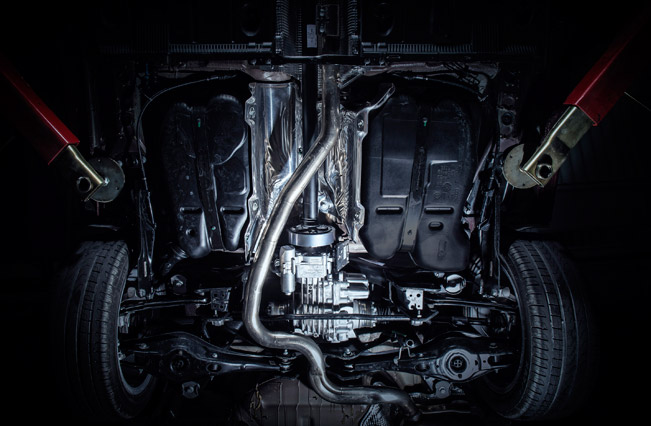 "With its new all-wheel drive, the Leon ST 4Drive proves that expressive design, thrilling sporting character and exceptional everyday usability do not have to be mutually exclusive. The 4Drive will build on the success of the new Leon family," says Jürgen Stackmann, President of SEAT S.A.
There are two engines in the range: a 1.6 liter TDI and a 2.0 liter TDI with 105 hp (78kw) and 150 hp (111kw), respectively. The smaller is able to average 4.5 liters / 100 km (52.2 mpg US), while the more powerful unit needs 4.8 liters / 100 km (49 mph US). Both are connected with a 6-speed manual gearbox.
The 2.0 TDI model runs from 0 to 100 km/h (62 mph) in 8.7 seconds, while the 1.6 TDI does it in 12 seconds. Top speed is rated at 211 km/h (131 mph) for the 2.0TDI and 187 km/h (116 mph) for the 1.6TDI.
An interesting fact is that the both power units are from a very latest  generation of TDI engines, with intelligent thermal management and reduced friction, and also feature a reduced emission rate of only 124 g/km for the 2.0TDI model, and 119 h/km for the 1.6TDI.
The Seat Leon ST 4Drive will be sold in two trim levels – Style for the both engines and FR for the 2.0TDI.
Standard equipment includes: seven airbags, tire pressure sensor, hill hold control, Isofix and Top Tether anchoring points in the rear for child seats, multi-function steering wheel, cruise control, dual zone climate control, cornering fog lights, Media System Color car stereo, 16 inch alloy wheels, electric heated door mirrors and others.
In addition to the standard equipment, there is also a wide range of safety and comfort options available for the new SEAT Leon ST 4Drive. These include full LED headlamps, electric panoramic roof, light and rain sensors, front and rear parking sensors, the SEAT Sound System and the navigation system.
Source : Seat