BMW Individual Celebrates 25th Birthday with Custom BMW M4 Coupe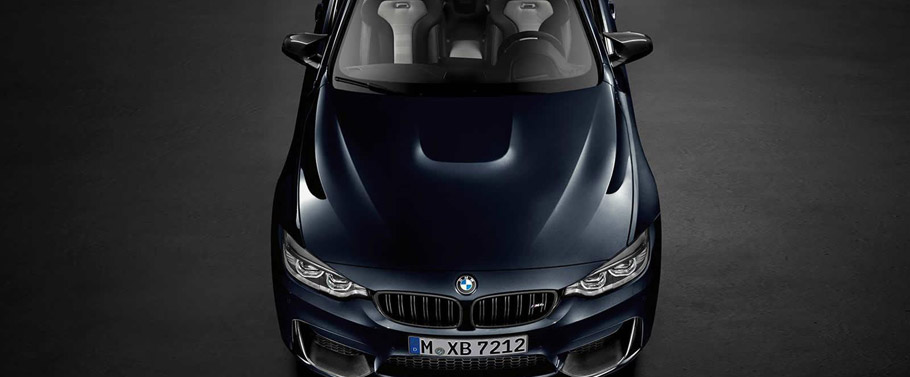 2015 BMW M4 Coupe by BMW Individual is a vehicle which one does not see every day. There are several reasons for this fact. First it is an M4 series, and as we all know, the most favorited among all M specifications are the M3s. The other reason is that the car has been customized by BMW Individual, which is Bavarian company's official customization division. And we must say it looks fantastic and stands out with its own uniqueness.
The reason for the release of this special car is BMW Individual's 25th birthday. So a one-off vehicle is always the best way to mark an anniversary, isn't it?
Exterior
The outer looks of this anniversary 2015 BMW M4 Coupe by BMW Individual are characterized by a Macao Blue metallic paint finish. The special exterior color is accompanied by a black finish for the M front splitter. What we see at the top of the M4 is a carbon fiber roof that carries the legendary three-colored M stripes.
SEE ALSO: G-POWER BMW M3 Comes with Tremendous Torque Results!
Interior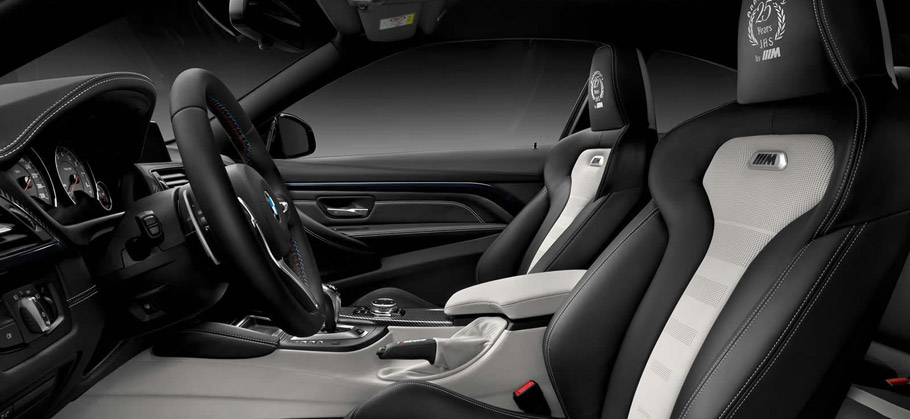 The cabin of this M4 is defined by unique upholstery. It is made of fine-grain Merino leather and features a bi-color treatment. Precisely, the shades are black & Silverstone and they have been contrasted via Silverstone stitching.
To celebrate the 25th birthday, BMW Individual embroidered anniversary logos on the headrests. The hand brake as well as the centre console has been also wrapped in Silverstone leather. To make the interior even more harmonious, the experts added carbon fiber elements and Macao Blue metallic accents here and there. The characteristic M logo can be seen on the center console, hand brake and seats.
Engine
2015 BMW M4 Coupe by BMW Individual comes equipped with the six-cylinder TwinPower Turbo 3.0-liter unit. It produces no less than 431 horsepower (317 kW) and 550 Nm (406 lb-ft) of torque. The force of the car is transmitted onto the road via seven-speed dual-clutch transmission. It helps the car in achieving 4.1 seconds acceleration time for the 0-100 km/h sprint.
Source: BMW