2015 Ford Mondeo With Innovative Pedestrian Detection Technology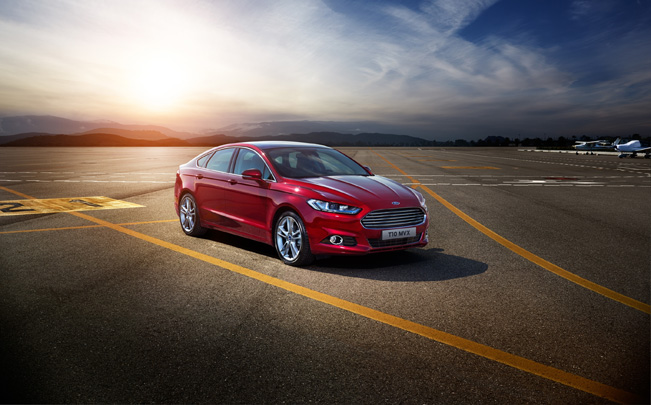 This latest version of the For Mondeo is a very notable car in many different ways. The previous version is a multiple award winner. It is still a common sight on the UK roads. We all have been waiting for this version of the Mondeo. The first concept car prieviewing this car was before 3 years ago.
Here are five things we know for sure about this car: The Ford Mondeo is a rarity in its class. And a lot of its rivals primarily come as saloons: like the Mazda, premium versions of Audi, BMW, etc. There is going to be a saloon version of this, but you will only get that on the hybrid version and on really top-level trims, but most versions are going to be hatchbacks and there is also an Estate model which is going on sale, exactly the same time as the other models.
With its newest technology feature, the" New Pre-Collision Assist with Pedestrian Detection" Ford sets a new level of technological advances in its segment. The system can recognize people on the road ahead, or possible people capable of crossing the vehicle's way, which automatically presses the brakes, if the driver does not respond in time.
One thing that we are really used to with the Ford Mondeo cars, is their sheer size and the newest model is not going to be any different. The trunk is particularly large, very deep and very wide. This car gets a much higher level of equipment , compared to the previous models. Even the entry level versions get alloy wheels, dual-zone conditioning . The latest version of the "Sync entertainment system". The car is equipped with a "air bag seat belts" which blow up like air bags in case of a crash. That is really  quite high level of equipment. This is something you would only get on things like Mercedes-S class.
One thing the Ford has been criticized during the years, is the central console. They are often covered in a lot of buttons and are really quite confusing. But the console in the new Mondeo looks a lot cleaner and easier to use and navigate around. Most things are controlled from the 8-inch touch screen with the Sync system that brings the DAB radio on every model, Bluetooth. And on higher levels, satelite navigation. Many Mondeos have been bought with diesel engines for long trks up and down the motorway
There is going to be 3 diesel engines – 1.6-litre will be the highlight, as far as for emissions,  they will be under 100 g/km. There is also going to be 2, 2.0-liter diesel engines under around 110-120 g/km respectively. On the other side, if you are going to use a petrol engine, there is going to be a variety of selection there as well: To start off with a 1.5-litre EcoBoost and in the future, there is a high chance there will be a 1.0-litre EcoBoost in the car as well.
There is also going to be a hybrid version, which is only going to be in the saloon range but that will give you sub-100 g/km of emissions. There is going to be three trim levels which you can choose from: Style Ztec and Titanium – there is going to be further details on what exactly you can get with that as time goes by. There will be a model at the top of the range called "Vignale" which is going to come with a little more visual upgrades on the outside and inside as well.
Source: Ford