2015 Hyundai Elantra Sedan - More Value for Money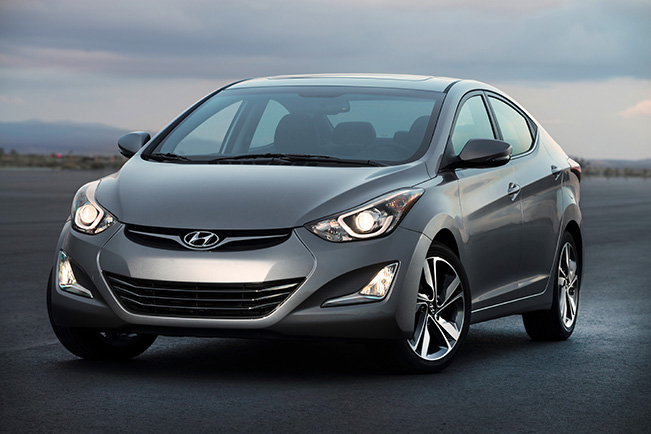 Hyundai US has presented the 2015 Elantra Sedan coming with a lot of minor upgrades adding more value for money and additional comfort for the driver and the passengers. The new model is priced from $17,250 (excluding the $810 destination charge).
2015 Hyundai Elantra comes with a choice of additional packaging options and updated colors across the line-up. The performance Elantra Sport model gets a new optional Tech Package, while Elantra SE adds a new Style Package offering savings adding up to $400 in value. Similarly, the Limited Ultimate Package offers $350 in savings over the previous model year Limited Tech Package with the same content. 2015 Elantra pricing starts at $17,250, excluding $810 freight.
SE and Limited trim levels now offer several fresh body paint finishes like Lakeside Blue, Shale Gray Metallic, Symphony Silver and Quartz White Pearl while the Elantra Sport gains a Monaco White hue.
The engine range includes two power units: a 1.8 liter four-cylinder – 145HP (106 kW) and 176Nm (130 lb-ft) of torque – standard on SE and Limited trims. The Elantra Sport is powered by a 2.0 liter GDI – 173HP (127 kW) at 6,500RPM and 208Nm (154 lb-ft) at 4,700RPM. The engine is connected to a 6-speed automatic gearbox and returns 24 mpg US in city / 35 mpg US on the highway and 28 mpg US on combined cycle. The 1.8 liter achieves 28/38 and 32 mpg US, respectively.
Source: Hyundai