2015 Jaguar XE coming out in September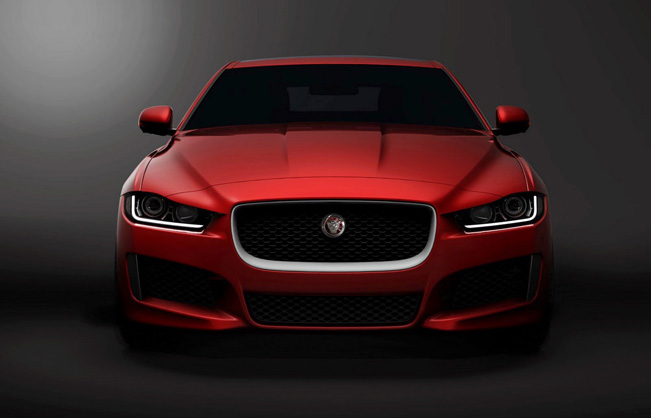 The 2015 Jaguar XE has been in the news for quite some time but until now no official release date has been mentioned. Well, we now know that the new vehicle will debut on September 8 this year.
In addition to the official release date Jaguar has treated fans and media-related people with some more details on the new car. The 2015 Jaguar XE will come out with an "aluminum-intensive architecture" that sports integral link rear suspension forged or hollow-cast from aluminum too. The construction is said to deliver "sharp response and handling while retaining a refined, luxurious ride". The front suspension is a bit different though – it is based on the Jaguar F-Type with a double wishbone setup and XFR levels of stiffness thanks to changes in a few components. Jaguar again promises "agility and connected steering wheel" thanks to the integrated latest generation of electric power steering – a first for the company. The car will also come with "all surface progress control" that improves the Jaguar XE handling in difficult and slippery conditions.
As to engines the new Jaguar XE will offer a shiny new family of lightweight and turbocharged four-cylinder gasoline and diesel engines. The so-called "Ingenium" line of engines that will be included in the new vehicle are some 80 kilograms lighter than the previous JLR units and will also include a 2.0-liter diesel engine. In addition the engines that will be used in the new XE line are built around 500cc cylinders, which means that Jaguar is likely to offer a 1.5-liter three-cylinder engine as well as some more powerful 3.0-liter straight-six units.
There's no word on the pricing of the new 2015 Jaguar XE but like we said the car will come out in less than two months time so we will have more information on the price by then for sure.
Source: Topgear