Jaguar XE Is Brand's New Premium Sports Sedan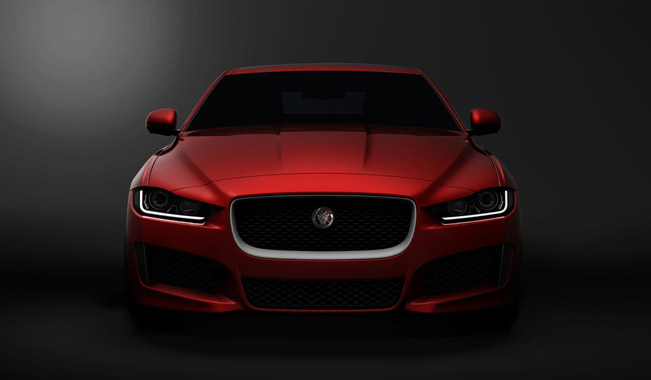 Jaguar XE is the production name of brand's new premium Sports Sedan which will be equipped with the 'Ingenium' engine family and will sport an advanced aluminium construction. The engine family comprises of premium, lightweight, low-friction, low emission four-cylinder petrol and diesel units and the first the Ingenium range will be utilized in the mid-sized Jaguar XE.
The car will be unveiled later this year, and for now we have to satisfy our curiosity with the image of the front of the XE, which Jaguar released alongside the news. In addition, the models will also be the first product from the new advanced aluminium architecture. The latter was shown in the C-X17 concept car.
XE's global production will start in 2015. The car will bring about more lightness and stiffness for unbeatable handling, performance, refinement and efficiency. Or to say it differently, in this car, the engine and aluminium chassis complement each other perfectly.
Engine's design will be suited for rear-wheel drive and all-wheel drive configurations. In addition, they will be both efficient and powerful. Jaguar promises to offer a top speeds for the XE of over 300km/h (186mph), and emissions lower than 100g of CO2 per km.
Jaguar XE is positioned alongside the XF and XJ saloons in the range. XE technical and range details will be unveiled later this year.
Source: Jaguar