2015 Mazda MX-5 [render]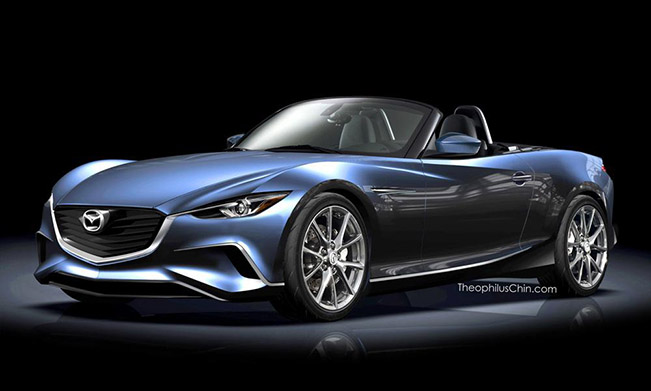 Mazda MX-5 is the best-selling roadster in the world and it is time to get an all-new look. Still, the manufacturer didn't reveal any information or pictures of the upcoming 2015 Mazda MX-5. Until then, here is a nice render picture of the next generation MX-5 created by Theophilus Chin.
2015 Mazda MX-5 will be smaller and lighter compared to the outgoing model. The weight reduction will be more than 100kg (220 lbs), which means a lot better acceleration, improved fuel economy and superb handling. The new model will also adopt a lower center of gravity making the roadster a lot safer and harder to roll-over.
The new MX-5 will get Mazda's Kodo design language, so it will offer a very attractive styling as seen in recent products such as the 6 and 3, as well as the Hazumi Concept.
Other highlights include more powerful engines in the range and a more rigid body that will also make it safer in case of a collision. Sales of the all-new Mazda MX-5 are expected sometime in the beginning of the next year and the model will probably make official debut in the end of 2014.
Stay tuned!