2015 SsangYong Tivoli is a Car That Targets Younger Buyers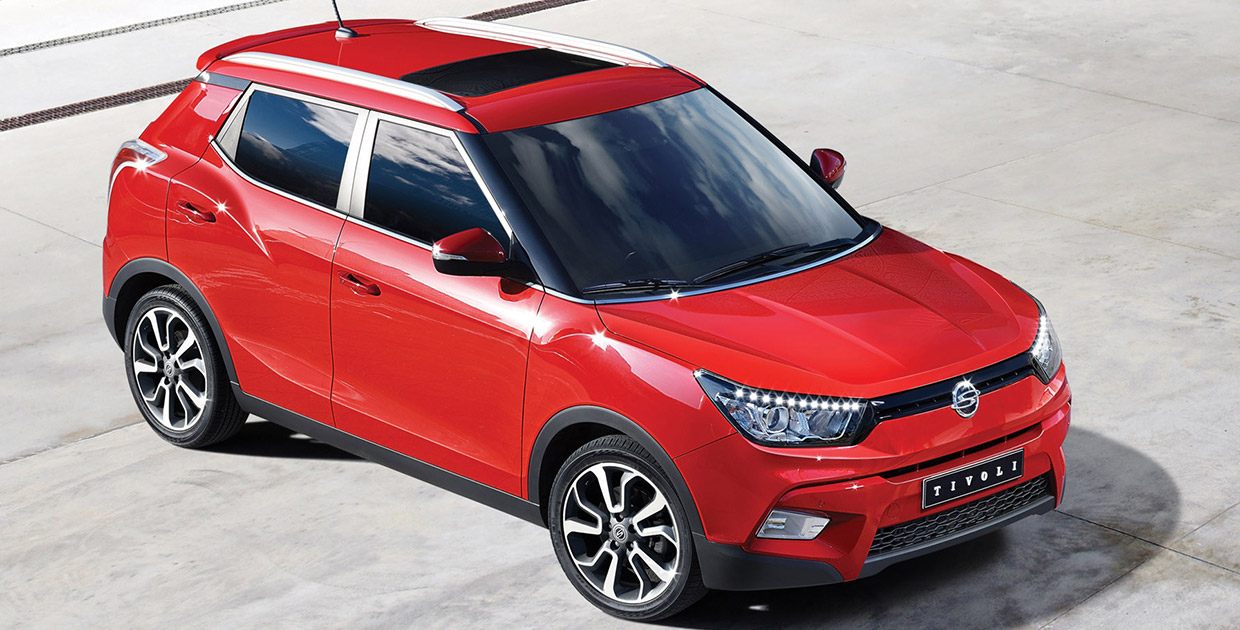 Modern and kind of attractive, the new compact SUV by SsangYong debuted in Korea. 2015 SsangYong Tivoli offers convenience, space, increased safety, practicality and eye-pleasing design. It is perfect for those who are looking for a vehicle with class-leading functions as well as nicely outlined shape.
There are two choices of powertrains: 1.6 litre petrol or diesel engines. The newly developed e-XGi160 petrol engine delivers 124 bhp and 157 Nm of torque. In terms of fuel, the economy figures are 12.0 kmpl for the automatic version and 12.3 for the manual one. Moreover, the engine offers excellent performance around city areas as well as on the highway. Thanks to its NVH (noise, vibration and harshness) characteristics as well as the variable induction system, the fuel efficiency is notably optimized. An AISIN 6-speed automatic transmission is available as an option.
Being under development for the past three years, the SsangYong Tivoli exhibits more dynamic but contemporary silhouette which conveys strength and purposefulness. The front bumper manages to support the overall dynamism and power in presence. The profile of the SUV also communicates this idea of a strong but youthful look completed at the rear. This is definitely a combination that will attract younger buyers!
The interior is fresh and welcoming with trim available in three colors: black, beige and red. The main purpose of the design of the cabin is to provide drivers with easier connectivity, access and usability of their IT devices. For a sporty feel, the car features a flat-bottomed steering wheel.
Prices for the 2015 Tivoli in Korea are said to begin at 16.3 million KRW.
Source: SsangYong